You may picture the editor as the person behind the scenes of a book, red pen in hand. But what does an editor actually do at SAP PRESS?
A day in the life of an SAP PRESS editor requires a few key tools: a computer and a Microsoft Office license. Ideally, it also requires an office-grade printer, a conference room full of colleagues, a handy snack cabinet, and an abundance of sticky notes, notepads, whiteout, and, yes, red pens. However, a global pandemic has a way of distilling the essentials.
Like many businesses right now, the SAP PRESS office has been fortunate enough to transition to the home office. Granted, in my Boston apartment, this is more of a home couch situation, but I'm grateful I was able to carry my job home with me via a laptop in mid-March. Now, a day in my life as an editor unfolds somewhat differently than it has for my past three years with SAP PRESS, starting with my alarm. The good news is, it goes off one hour later. What used to be an hour commute via the oldest subway line in the country is now a ten-foot walk from my bedroom to my living room.
Project Status Check
Some elements of my morning haven't changed, and are likely familiar to many: caffeine and emails. Fully caffeinated and with a new copilot by my side (my cat Goose, pictured below; named after the geese in Boston's Fenway neighborhood, and not the pilot from Top Gun, although both are fitting), I can face my inbox. Are there any updates from in-progress projects? Do any authors have questions? Have I received the chapter that I urgently need by today's deadline? For editors, it's often the absence of emails that jeopardizes our morning schedule.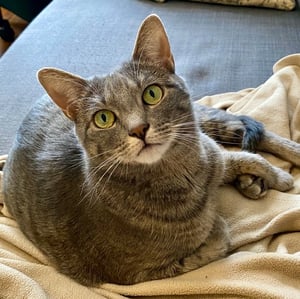 However, managing delays and adapting to the unexpected is par for the course in the world of book publishing—the current crisis being a significant exception. In technical publishing, especially, there's a lot to keep track of, from shifting product releases to unexpected name changes. Working in close collaboration with expert author teams to provide readers with the information they need, when they need it, in a polished and professional format, is the core of my job as an editor.
Author Collaboration
Which brings us to the tasks that make up the rest of my day-to-day. Editorial schedules ebb and flow with the status of ongoing projects. For example, when a book is kicking off, it's important to put in the time to set up the project for success.
This includes team calls to establish workflows and set up schedules, as well as early feedback on a first submission of writing and images (what we refer to as a sample chapter). From this point, authors are equipped to continue writing the book, with check-ins and updates where needed over the several months that it takes to produce a 350 – 1,000-page manuscript.
Once all chapters are submitted, it's time for edits and revisions, which is where the real fun begins for editors.
Manuscript Editing
Editing a technical book requires two simultaneous viewpoints.
First, the publisher: Does this manuscript deliver what we planned for in our table of contents? Does it meet our page count targets? Is the level of detail appropriate for our intended audience?
Second, the reader: Are these instructions clear and easy to follow? Do the explanations make sense? Are we missing any key steps in the system? Editing each chapter requires considerable markup to formatting, restructuring content to improve flow, and hundreds of comments left in the margins.
Between the editor and the authors, each chapter comes together via edits and revisions. The next step? Polish. I send each chapter to one of our freelance copyeditors, who correct the grammar, language, and flow, line by line. As you might imagine, the revision process requires much of my day to be spent consulting my calendar—there's a lot of scheduling to be done, and strict deadlines on the horizon!
Book Imagery
However, an editor's day doesn't begin and end with the words on the page. For technical guides, the images are equally important. (Think of the difference between the list of turns on your GPS, versus the visual guidance of the GPS map.)
Part of my job is to act as a middleman between authors, who create diagrams and screen captures, and our production department, which transforms them into publication-ready images. Are the screenshots high enough quality and sized correctly to be legible? Collaboration with our production department can often involve troubleshooting (unraveling the mysteries of image technical difficulties can be quite challenging), but is critical in producing a polished, high quality book.
An additional point of intersection between the editor and the production department is choosing covers for our books, where another key department comes into play: marketing. Close collaboration between editors, who know our books, and our marketing department, which knows our customers, is essential to get our books onto readers' shelves.
Other Daily Tasks
Aside from conversing with authors or assisting in choosing an eye-catching cover design, my day may also consist of writing the marketing copy for one of my books, which you can read on our website. What are the key selling points that readers are looking for? What aspects of the book are important to highlight? Working alongside our marketing department, we can answer these questions and present each book effectively to our audience.
Luckily, the tasks I've described so far are largely the same in my home "office." However, if it's time for such a meeting, these days you'll find us not in the (chilly) conference room, but as a collage of colleagues on Microsoft Teams. Although not our ideal workflow (for example, we can only see four colleagues on screen at a time on Teams!), the ability to stay connected remotely ensures our publication process stays in gear—and especially now, it's wonderful to see some friendly faces!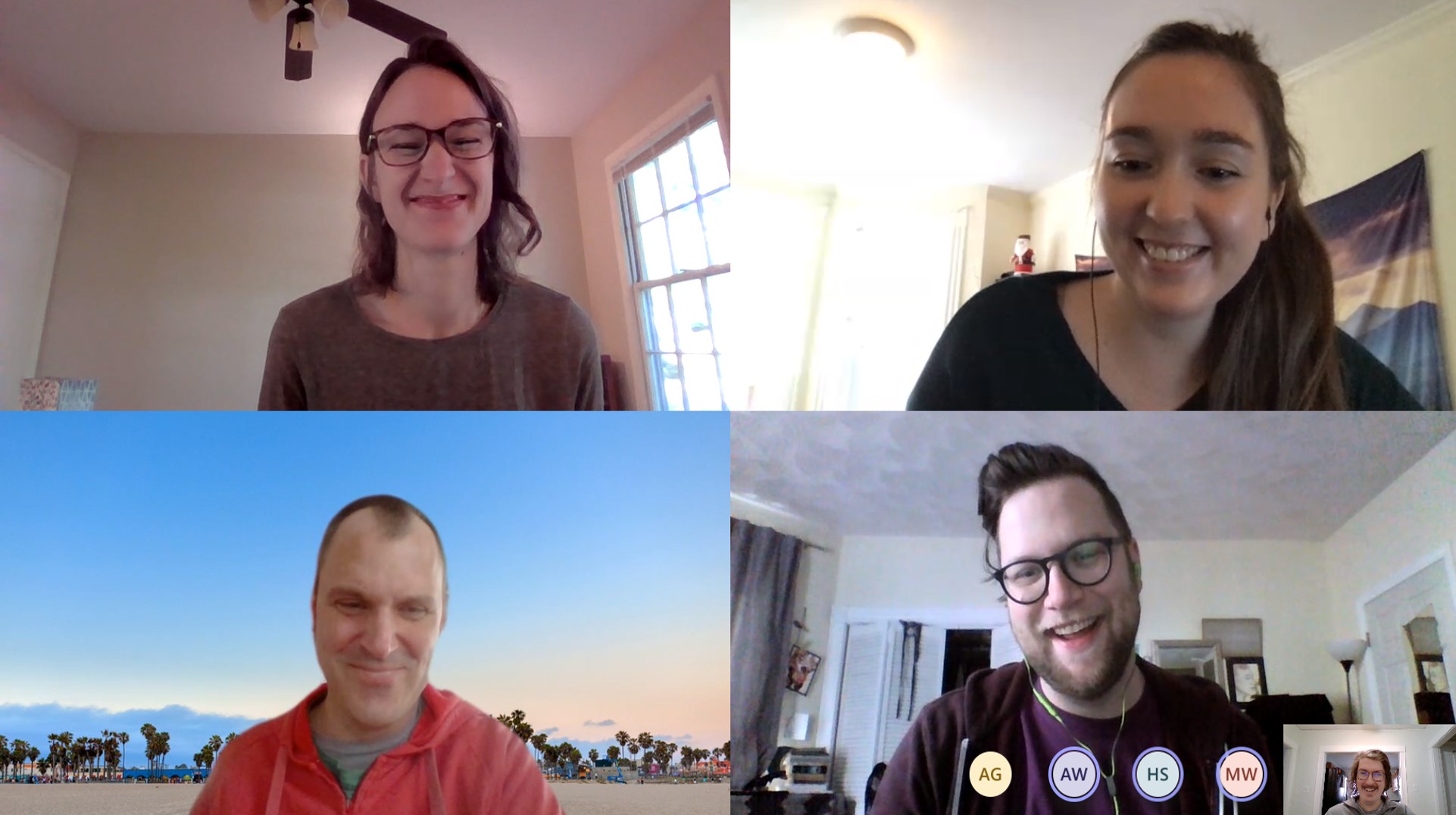 Take the image above, screenshotted from our Editorial Board meeting, which occurs at the midpoint of each week. In these meetings, the editorial department, marketing department, and managing director convene to discuss potential new books. Our acquisitions editors craft book proposals for our technical and business lists in close collaboration with potential author teams.
A multitude of questions have to be considered when deciding whether to sign a new book project: Is there a sufficient market for the topic? Is the timing right? Do we agree on the proposed table of contents, page count, price, and print run? The debate goes on, but once a proposal is signed (digitally these days), either myself or a fellow editor will have a new book and new authors to meet.
Editorial Board meetings also discuss books that are nearing the end of their publication lifecycle. As an editor, I present my books that are publishing in the next month, making recommendations for the final price and print run based off of the original proposal and current market conditions. Once these decisions are made, the book is officially ready to be published—my job is done, and the book is passed on to the production and marketing teams for final preparations ahead of release day.
End of the Day
There are many twists, turns, ups, and downs in the lifecycle of a book. A day in my life as an editor is much simpler. My workday ends when emails are answered, meetings are over, and deadlines are met. Instead of shutting down my desktop and heading to the MBTA station for an hour-long trip home, I close my laptop and feed an impatient Goose.
At the end of the day, I'm thankful that even now, I'm able to work with colleagues, collaborate with authors, and interact with you, our readers. On to tomorrow!