A recurring claim made by SAP is that we're living in the midst of a "customer experience revolution." I agree wholeheartedly.
Over the past two decades, as social and mass media have exploded in use, amplified customer expectations have played a larger role in how companies make decisions. Customers expect help to be provided on their timeline, and they expect companies they consume from to play ethically and fair.
Recent Trends in Customer Experience
Historically, a businesses' mandate was focused on maximizing shareholder wealth, especially for those that had a public ownership structure. This was accomplished by cutting costs, raising prices based on demand forecasting and other market signals, and ultimately providing a good ROI for investors in the form of stock growth or dividends. It also led some businesses to cross ethical lines in order to achieve this goal. Enron, anyone?
Since the turn of the century, both government and the public have pressed companies to focus on equity for all involved in product and service creation—shifting the focus from shareholders to stakeholders. The Sarbanes-Oxley Act, Consumer Financial Protection Bureau, and the General Data Protection Regulation (GDPR) were all drafted with the public in mind.
It isn't just the government forcing businesses to change how they treat and interact with customers. Customers themselves have used their voices to influence business operations.
Initially, this meant more personalized attention from companies when steering leads through sales and service pathways. But following a slew of data breaches in the 2010s which involved billions of accounts of personal information getting leaked, customers soon demanded that companies make more of an effort of safeguarding their data or risk losing their business.
SAP Customer Data Cloud and Gigya
SAP has long been a part of the customer relationship management (CRM) space. It currently maintains two separate CRM systems: the legacy SAP ERP CRM, and the forward-facing SAP Customer Experience suite. It has continually added features and functionality to both platforms to help clients safeguard their data.
In the mid-2010s, SAP retooled its flagship CRM through a series of acquisitions and in-house development, releasing the SAP Customer Experience customer experience suite of products in 2018. This solution focuses on all aspects of the customer journey—marketing, sales, service, commerce, and customer data.
Similarly, Gigya had long been a part of the CRM space, focusing on identity and access management—helping clients collect and store important information about customers to both fulfill orders and market in a relevant way. In the early 2010s, Gigya became compatible with SAP by integrating with SAP Hybris, a CRM solution acquired early in the decade. In 2017, SAP acquired Gigya in a move to bolster SAP Customer Experience, which at that time was in development under the name SAP C/4HANA.
When SAP Customer Experience was released a year later, Gigya functionality was placed into the SAP Customer Data Cloud pillar. SAP Customer Data Cloud is comprised of three solutions that help businesses safeguard customer data.
SAP Customer Identity
Ensuring that only the right people can access an account is an important first step in the data protection process. SAP Customer Identity focuses on this user authentication while also considering the user experience and keeping it from being too intrusive and complicated.
This is done through three avenues: registration-as-a-service, which provides those signing up with an easy-to-use registration and confirmation screen; social login, which allows contacts the opportunity to create an account using their social media credentials; and progressive profiling, which allows user profiles to be filled out over time rather than in one large, up-front collection form.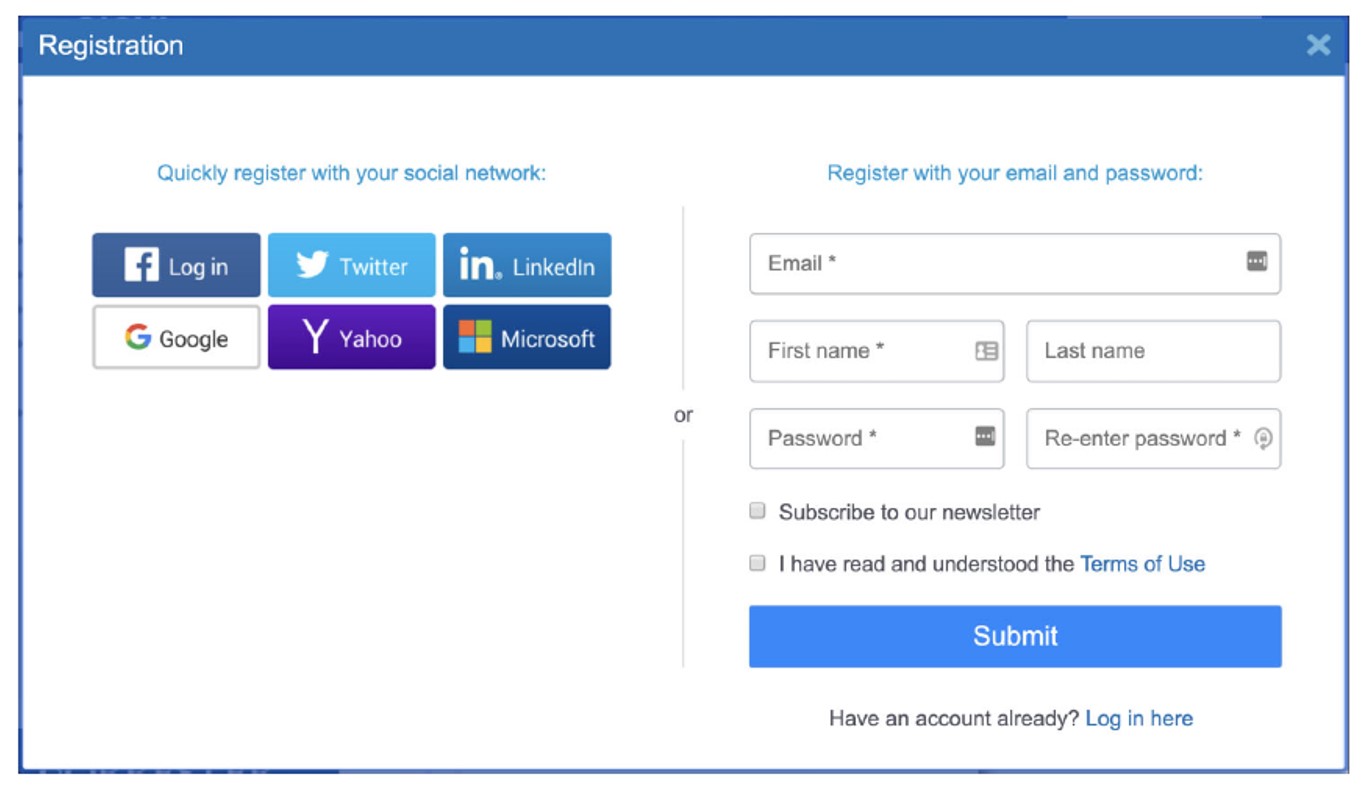 SAP Customer Consent
SAP Customer Consent helps create a clear, tailored terms of service and privacy policy, allowing customers to see what will be done with the data they provide. This is especially important for those that live in countries with data laws that stipulate clear and easy-to-understand legal documentation, such as GDPR, the California Consumer Privacy Act, and Lei Geral de Protecao de Dados (LGPD).
SAP Customer Consent also includes functionality to create a unique preferences center to allow customers to opt-in/opt-out of communications, see which data has been collected about them, and revoke consent at any time.
Additionally, a central UI called the Consent Vault displays a log of consent-based actions undertaken by users so businesses know which version of a document a contact last read and consented to.
SAP Customer Profile
SAP Customer Profile is used to manage customer relationships. This is performed via an admin tool called Identity Access, which allows backend users the ability to view, update, and delete a user's information.
These backend users can also perform other troubleshooting actions such as unlocking accounts or resetting expirations for two-factor authentication.
Other Benefits
With SAP Customer Data Cloud, businesses have the opportunity to utilize predefined templates with personalized element blocks to present a consistently branded experience for contacts. Furthermore, SAP Customer Data Cloud can be integrated with content management systems other than SAP, such as Magento, Salesforce, Drupal, Adobe Experience Manager, and WordPress.
Conclusion
By acquiring Gigya, SAP added important functionality to its CRM and security suites. For those utilizing SAP Customer Experience for their CRM, the SAP Customer Data Cloud pillar provides an easy way to collect and utilize customer information safely and legally. By using the solution, companies can be confident they're meeting consumer demand to treat their data with respect.
Want to learn more about SAP Customer Data Cloud? We've published a book on SAP Customer Experience which covers this pillar, plus the other four as well. If you're looking to use SAP for your CRM processes, or were a customer of Gigya in the past and wonder what else your new SAP Customer Experience solution can do for you, check out SAP C/4HANA: An Introduction.