This post will take a look at SAP Analytics Cloud applications, and explain how they differ from stories.
Application Scope
An application offers a significantly higher degree of freedom than that of a story but follows a less guided approach. Analytics designer is based on a development environment (see below) in which a developer can use various tools and functions to create a complex dashboard.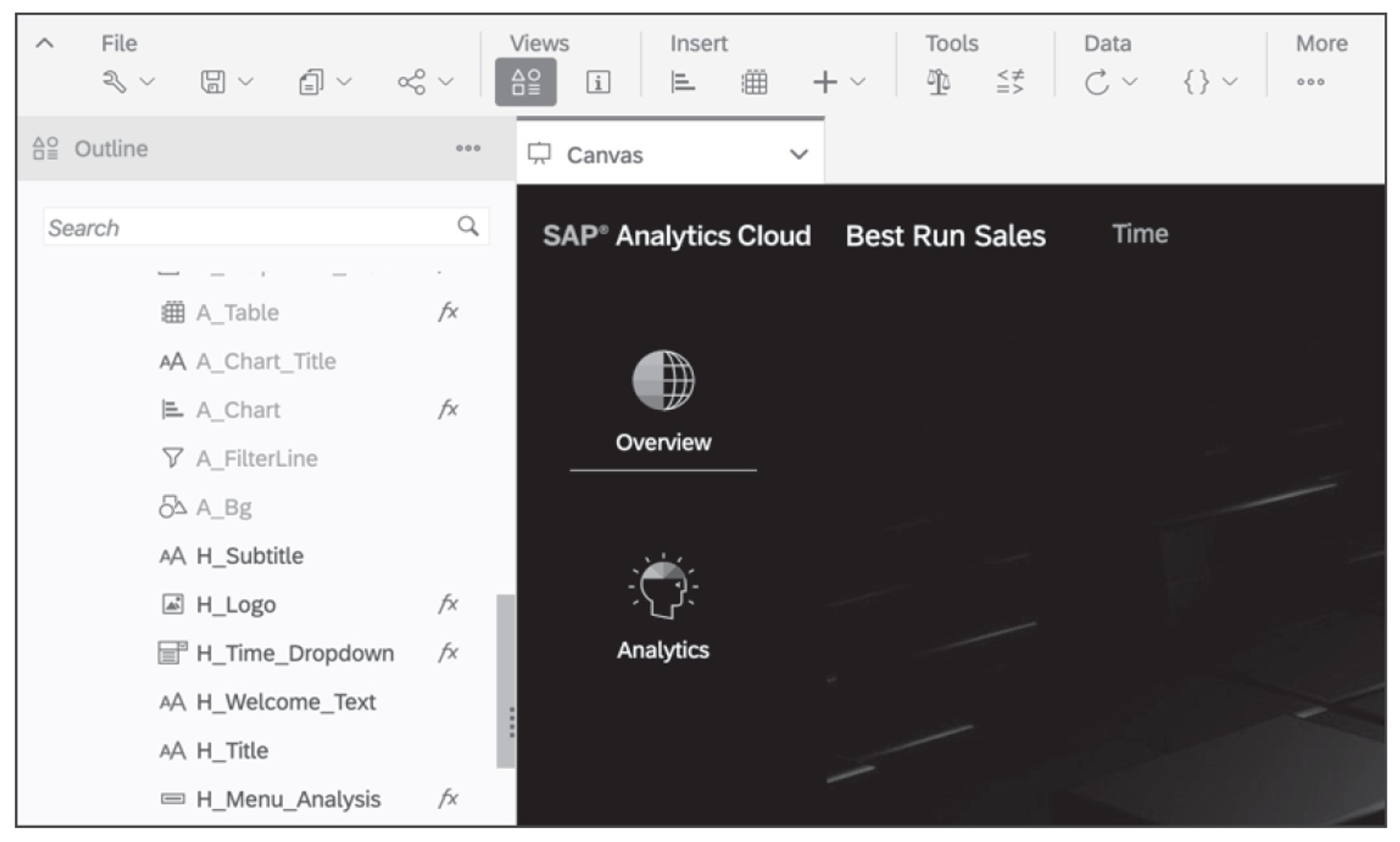 Development Environment
Similar to developing computer programs, application developers can implement their own algorithms and logic by writing code in SAP Analytics Cloud. However, developers are still supported by graphical interfaces to create charts, tables, or simple formatting. They can use standard tools for simple tasks and invest time and effort mainly into complex scenarios.
Executing Applications
Applications are usually executed by users in business units of a company. They interact with applications in the same way they interact with stories. Some may not even spot any differences. The application shown below is separated into two views. The overview shows various KPI tiles, which can be clicked on to get more details of each. Users can also click on the Analytics button at the left to launch another view, which contains interactive elements and charts.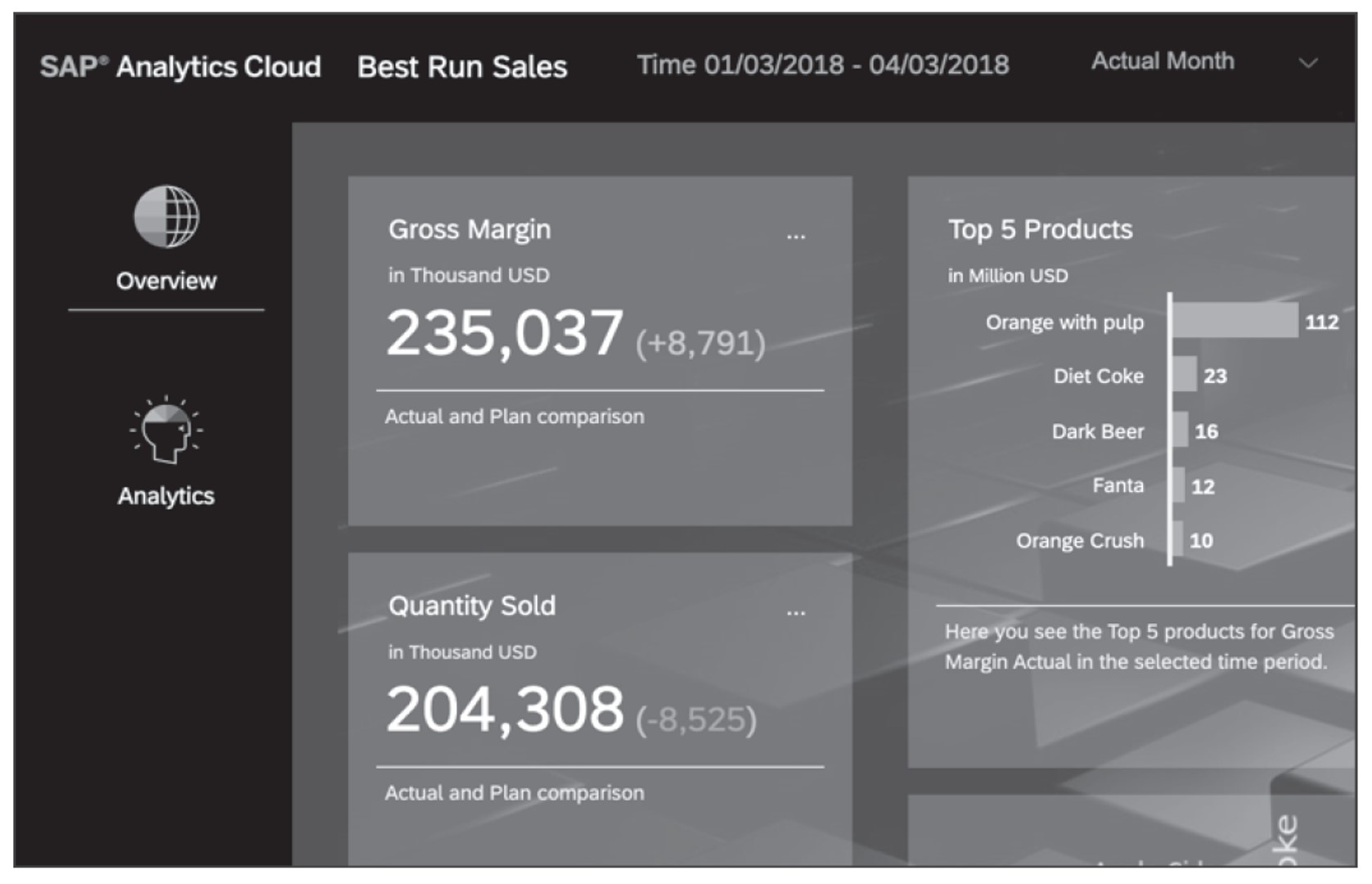 Limitations of the Analytics Designer
Analytics designer has been made generally available to subscribers of SAP Analytics Cloud in the second quarter of 2019. For this reason, the component is still being developed massively. In general, SAP's goal is to have almost all story capabilities also available within applications so that they can be extended by complex logic.
How Do Applications Compare to Stories?
In SAP Analytics Cloud, the story primarily focuses on reporting and interactivity. It provides a wide number of tools to create visualizations and create interactive controls for viewers. It's very flexible and can be used for a lot of complex use cases.
The story environment guides the creator through most of the process. By using guided dialogs and automatic functionalities, story creators can easily add input controls or filters to a story, which can be used interactively by viewers (see, e.g., the input controls below).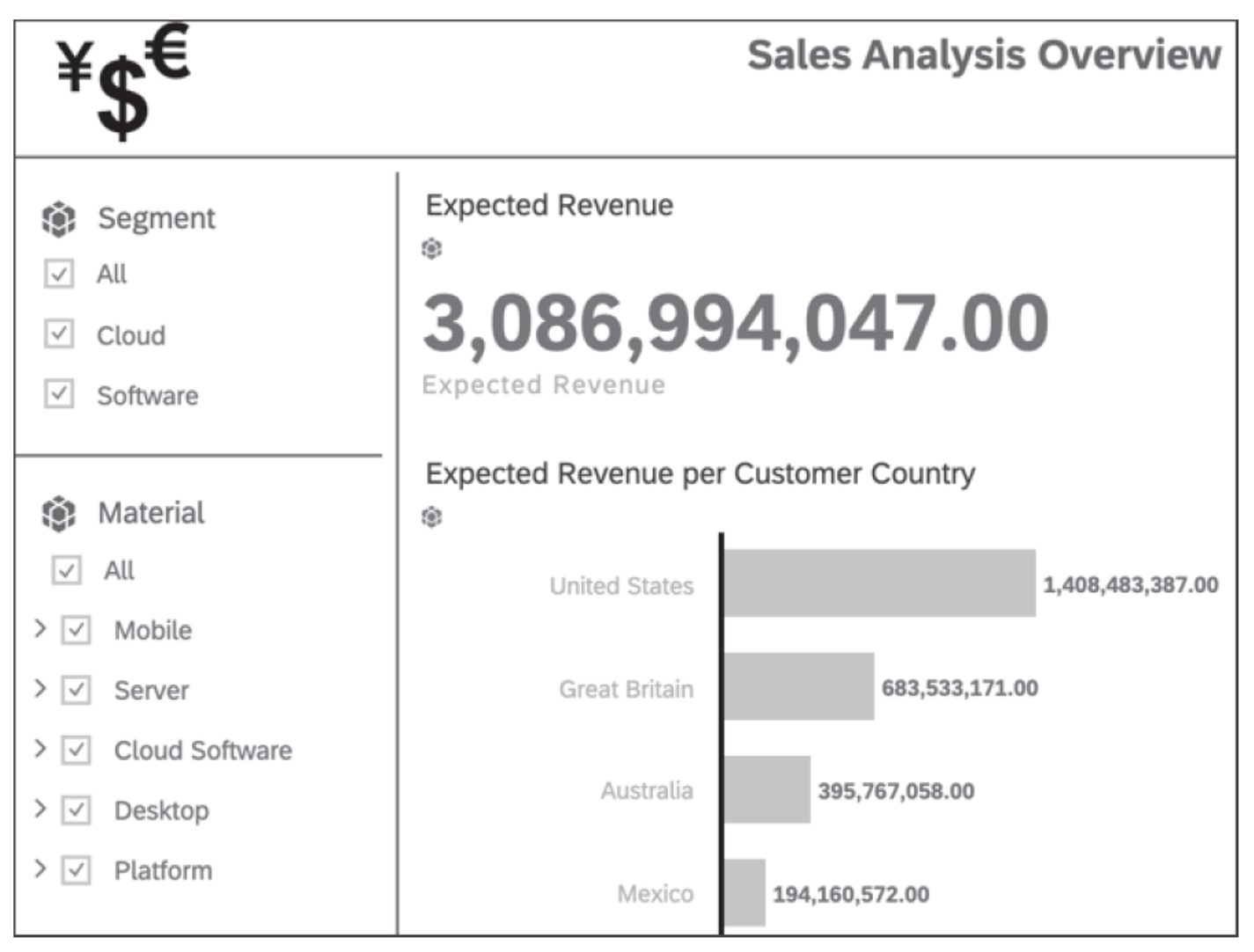 Editor's note: This post has been adapted from a section of the book SAP Analytics Cloud by Abassin Sidiq.