In this blog post, we've created a Diversity Dashboard to examine the gender and ethnicity diversity in a workforce and review additional features with stories in SAP SuccessFactors People Analytics
Here's what that dashboard looks like.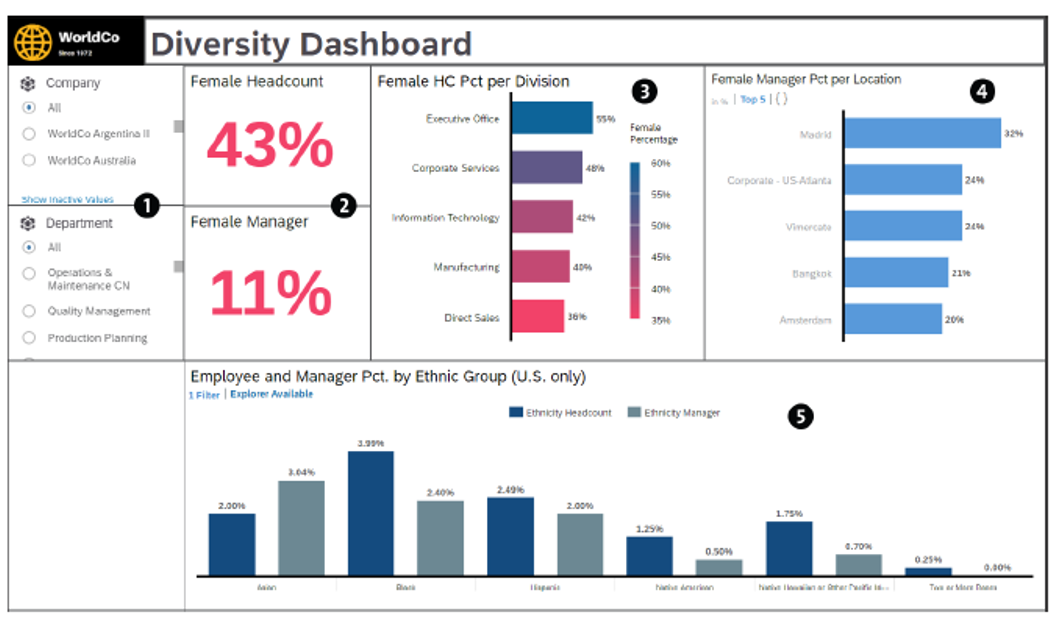 Let's examine in more detail the specific components of this dashboard:
(1) Input controls
(2) Female Headcount and Female Manager numeric points
(3) Female HC per Division bar chart with color gradient threshold
(4) Female Manager Pct per Location bar chart
(5) Employee and Manager Pct. By Ethnic Group bar chart
Input Controls
Input controls allow a story consumer to choose one or more filter values for specific measures or dimensions. In the example shown in the figure below, we've set the input controls to only allow for a single selected dimension. Thus, a radio button instead of a checkbox is shown next to each dimension option.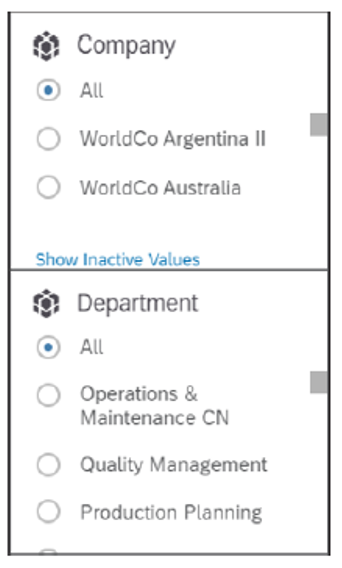 Numeric Points
For these numeric points shown below, we'll used restricted measures and calculated measures to calculate Female Headcount and Female Manager percentages.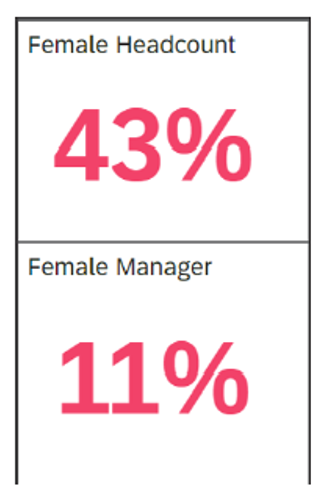 In addition, we added thresholds to these numeric points so that the values will change color based upon the value. When female (headcount) percentage is greater than or equal to 45%, the color will be green; and less than 45%, red.
Female Headcount by Division Bar Chart
For the bar chart shown below, a color gradient going from shades of blue to violet to red as the female headcount percentage drops has been applied to the results. These colors help a story consumer interpret the relative values of the division dimension.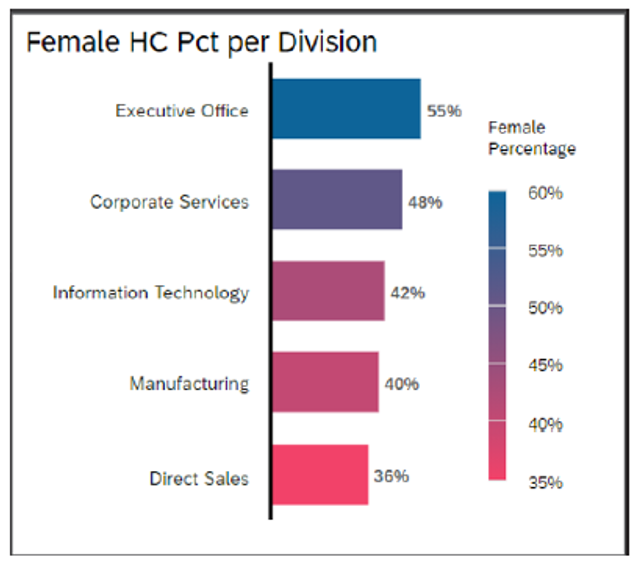 Female Manager Percentage by Location Bar Chart
For the bar chart shown in the next figure, you can observe the top five locations by percentage of female managers.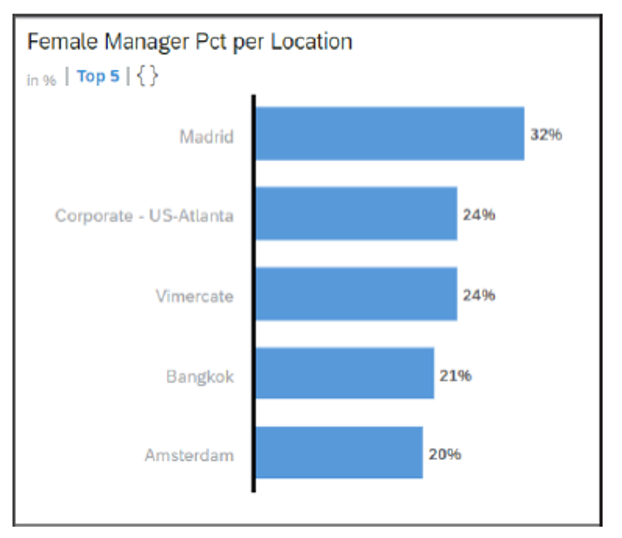 Employee and Manager Percentage by Ethnic Group Bar Chart
This next chart displays our headcount breakdown by ethnicity and displays how many of these employees are engaged in managerial ranks. As shown below, we placed the headcount percentage and manager headcount percentage bars next to each other so we can quickly compare those two percentages for each ethnicity.

A diversity dashboard can be an important part of an HR team's analysis of the workforce. What additional reports do you think could be added to this dashboard?
Learn more about SAP SuccessFactors in this overview.
Editor's note: This post has been adapted from a section of the e-book Introducing HR Reporting with SAP SuccessFactors People Analytics by Mike Hoekstra.