The Document Printing screen allows you to print several different documents, including sales, purchasing, inventory, production, financial, and banking documents.
In the Banking module of SAP Business One, you can use Document Printing for the following documents:
Incoming payments

Deposits

Outgoing payments

Checks for payments
We'll focus on using this feature to print checks for payments, but you can apply the same technique to other documents. Document printing can be accessed by choosing Banking > Document Printing.
The first step of the process is to enter selection criteria for the documents or checks for payment to print, as shown in the figure and table below.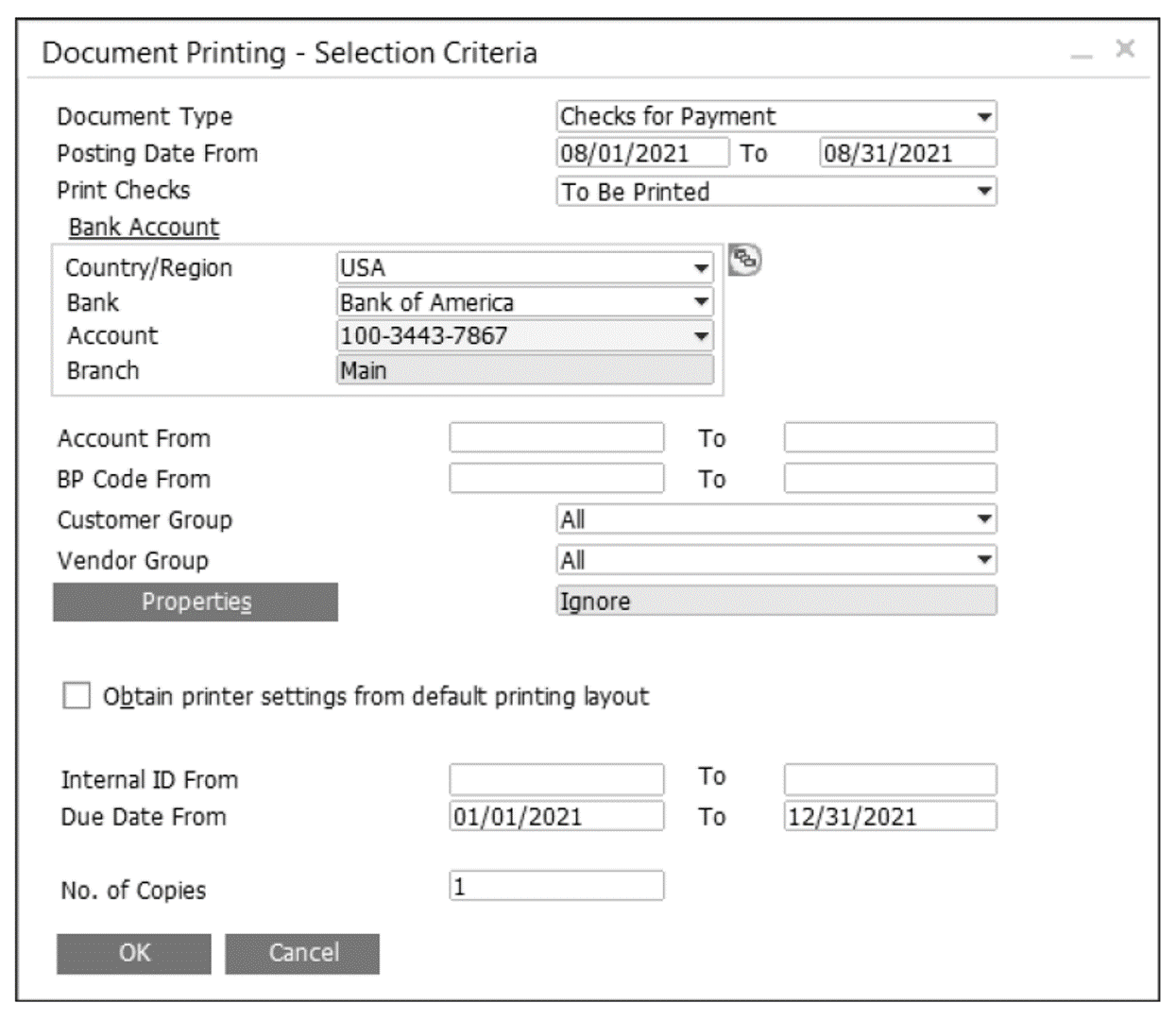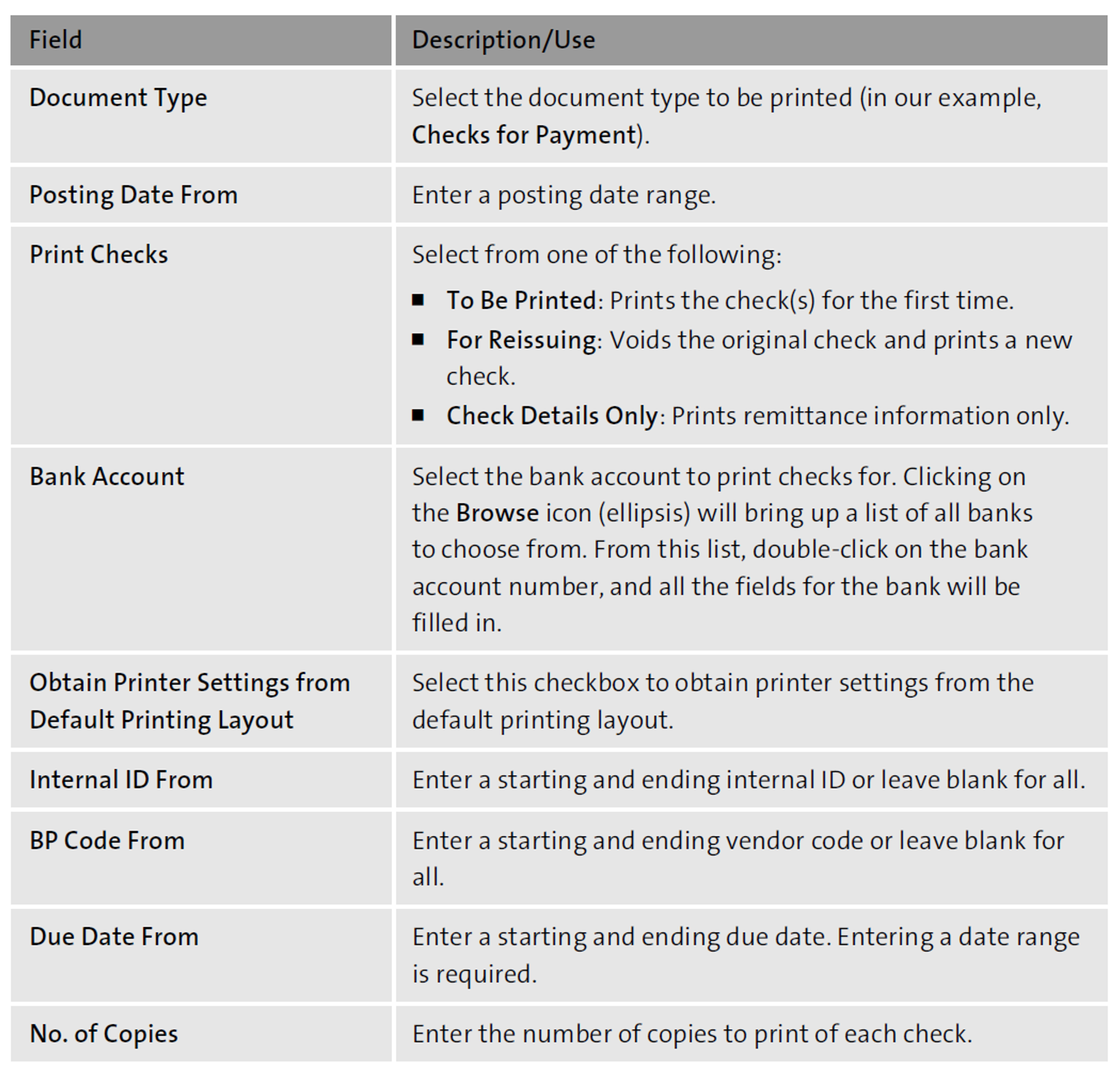 When you're done, click on the OK button to print the checks, or click on the Cancel button to cancel printing and close the screen.
The second step of the process is to review and confirm which checks for payment you want to print from the Print Checks for Payment To Be Printed screen shown in the figure below; the corresponding fields are described in the table.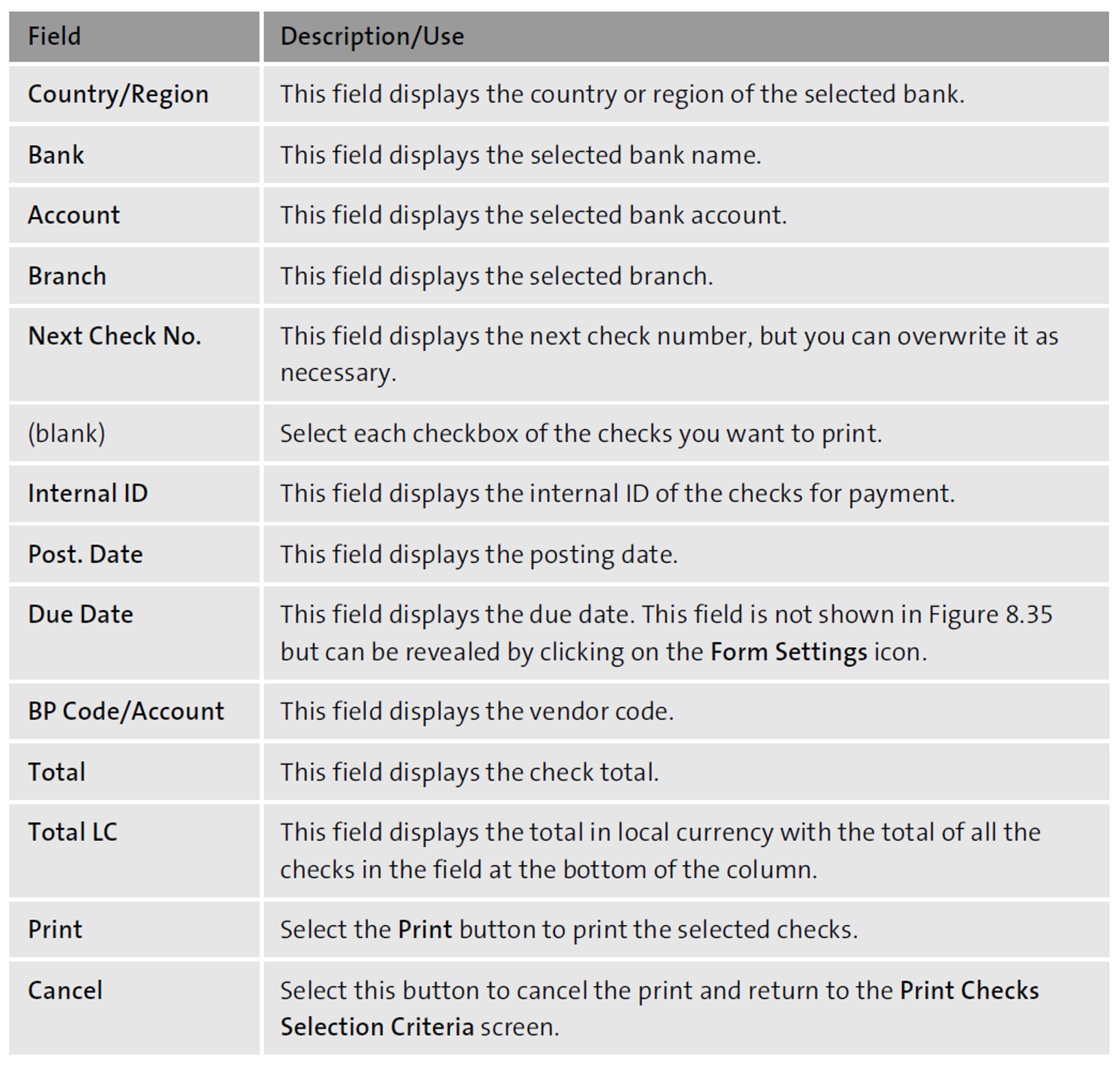 When you're done, either select the Print button to print the selected checks, or select the Cancel button to cancel the print and return to the Print Checks Selection Criteria screen.
Editor's note: This post has been adapted from a section of the book SAP Business One: Business User Guide by Carl Britton Lewis, Juanita Karan, and Keith Taylor.