There are a number of revolutionary SAP S/4HANA Finance innovations that you should be aware about, such as predictive accounting.
This tool is useful for both accountants and SD professionals to use when calculating sales and revenue forecasts. It takes existing sales data and uses it to anticipate when financial transactions will occur, providing a more-robust ledger and improved financial close.
Important Note Regarding Predictive Accounting
Of course, predictive accounting should never be used in legal reporting, so it's important to know how to separate these reports from those you'd submit to a governmental agency or stakeholders. The following figure shows how predictive accounting documents are posted. Focus on the posting documents visible in the Journal Entry column.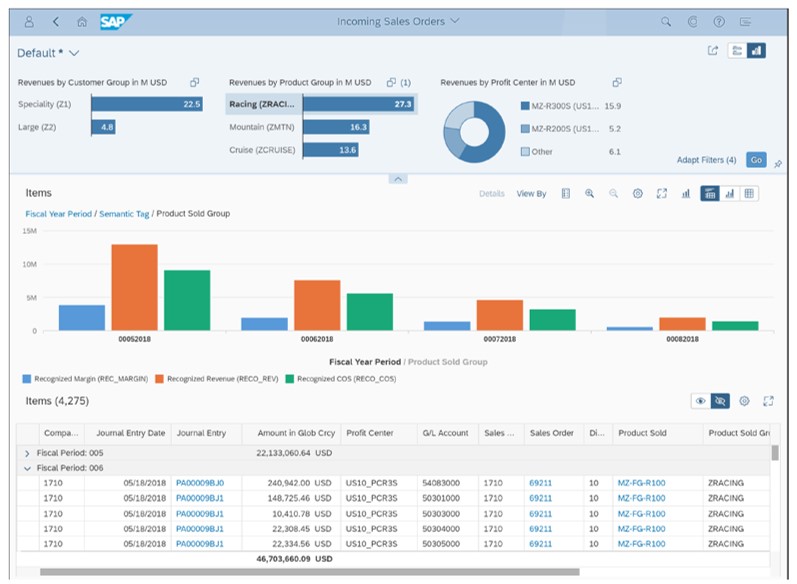 The predicted document numbers start with "PA" as a prefix. This nomenclature makes it easy to identify the predictive accounting postings as distinct from regular GAAP-relevant accounting documents. When the actual invoicing is executed, an actual (GAAP-relevant) posting takes place. This results in the proper recognition of the revenue in the company P&L and the creation of an open item on accounts receivable side. At that moment, the predictive posting must be cancelled automatically to prevent a double entry of the transaction.
By storing all predictive accounting postings in a specific extension ledger, these postings are always isolated from the legal reporting. In the figure below, the GAAP-relevant postings (i.e., actuals) are recorded in the leading group ledger, whereas the predictive entries are recorded in the separate prediction extension ledger.
To view actual and predictive results for internal reporting, simply add the predictions to the documents in the base ledger by selecting the appropriate extension ledger. The combination of the figures in the base ledger and the prediction ledger delivers the presumed profit shown below.
We'll now explain how to activate an extension ledger specifically for use in predictive accounting. Note that in SAP S/4HANA Cloud, incoming sales orders are always updated in ledger OE (Commitment/Order Entry), and all the settings described here are delivered as best practices, so you will automatically have access to this functionality.
Creating Predictive Accounting Journal Entries
To create journal entries for incoming sales orders in on-premise SAP S/4HANA, you'll have to create and activate an extension ledger, and then activate predictive accounting for both profitability analysis and sales and distribution to see the extra journal entries. Follow these steps:
1 Create an Extension Ledger
First create your own extension ledger, in which you will store the incoming sales orders, commitments, and so on, as shown here:

You can access the ledger settings by choosing Financial Accounting > Financial Accounting Global Settings > Ledgers > Ledger > Define Settings for Ledgers and Currency Types in the IMG. In this example, we created a new ledger, OE (Commitment/ Order Entry), to separate the predictive journal entries from other GAAP relevant journal entries.
Notice that this ledger is linked with the underlying ledger 0L, the leading ledger. All reports work by combining the contents of the extension ledger and ledger 0L. This extension ledger differs from the ledgers for management adjustments in that it has extension ledger type Prediction and Simulation.
This ledger can be accessed by any report that selects data by ledger. The figure below shows the selection parameters for the Display Financial Statement app (SAP Fiori ID F0708), in which you can select all five ledgers defined in the above figure. The other four ledgers only contain accounting data.
If you select ledger OE (Commitment/Order Entry), you access the predictive accounting documents. However, predictive documents alone won't tell the whole story; the journal entries only make sense in combination with the journal entries in the underlying ledger that contains the GAAP-relevant postings.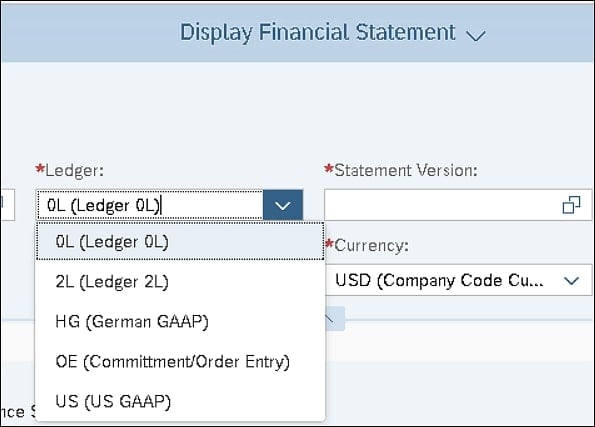 2 Activate Your Extension Ledger
To activate this extension ledger for predictions, run Transaction SM30 to update the FINSV_PRED_RLDNR view (Ledgers for Predictive Accounting) for your chosen ledger, as shown here:

3 Activate Predictive Accounting in the Universal Journal
To activate predictive accounting in profitability analysis in the Universal Journal, use the IMG steps previously associated with transferring incoming sales orders to costing-based CO-PA in SAP ERP. Follow Controlling > Profitability Analysis > Transfer of Incoming Sales Orders > Activate Predictive Accounting for Incoming Sales Orders in the IMG, create an entry for your controlling area and the latest fiscal year, and add the Active with Date of Entry flag, as shown here:

4 Activate Predictive Accounting in Sales and Distribution
To activate predictive accounting in sales and distribution, you'll need to make some additional settings. First, use Transaction SM30 to access the FINSV_PRED_ FKART view (Assignment of Billing Type for Predictive Accounting) and list all the billing types for which you want to create predictive journal entries. In the simple example shown below, we've selected the sales document type (SaTy) OR and the billing type F2.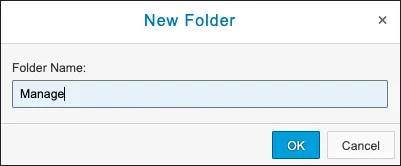 5 Access Your View
Then use Transaction SM30 to access the FINSV_PRED_FKREL view (Assignment Order-Related Billing Relevance for Predictive Accounting) and list all the item categories for which you want to create predictive documents. Specify the desired time point in the Relevant for Billing column; as you can see below, we chose Relevant for Order-Related Billing—Status According to Target Quantity.

Conclusion
The procedure for creating SAP S/4HANA Finance predictive accounting journal entries as outlined above ensures that incoming sales orders are captured as predictive accounting documents. With this information, accountants will have a better internal view of their company's finances. Remember, however, that this internal view should stay internal and not be used for official reporting purposes.
This is just one of the many SAP S/4HANA Finance innovations that SAP has brought to the table. Read the second blog post in this series here.
Editor's note: This post has been adapted from a section of the book SAP S/4HANA Finance: The Reference Guide to What's New by Janet Salmon and Michel Haesendonckx.