With SAP S/4HANA Finance, you need to migrate to and use the Material Ledger if either one of two conditions are met.
The first, if it was already in use in the prior version of SAP you were using. The second, if you're also using logistics functionality in SAP S/4HANA. The Material Ledger is the core component of Inventory Management within Materials Management in the Logistics module.
The configuration shown in the figure below is completed under SAP Customizing Implementation Guide > Conversion of Accounting to SAP S/4HANA > Preparations and Migration of Customizing > Preparations and Migration of Customizing for Material Ledger.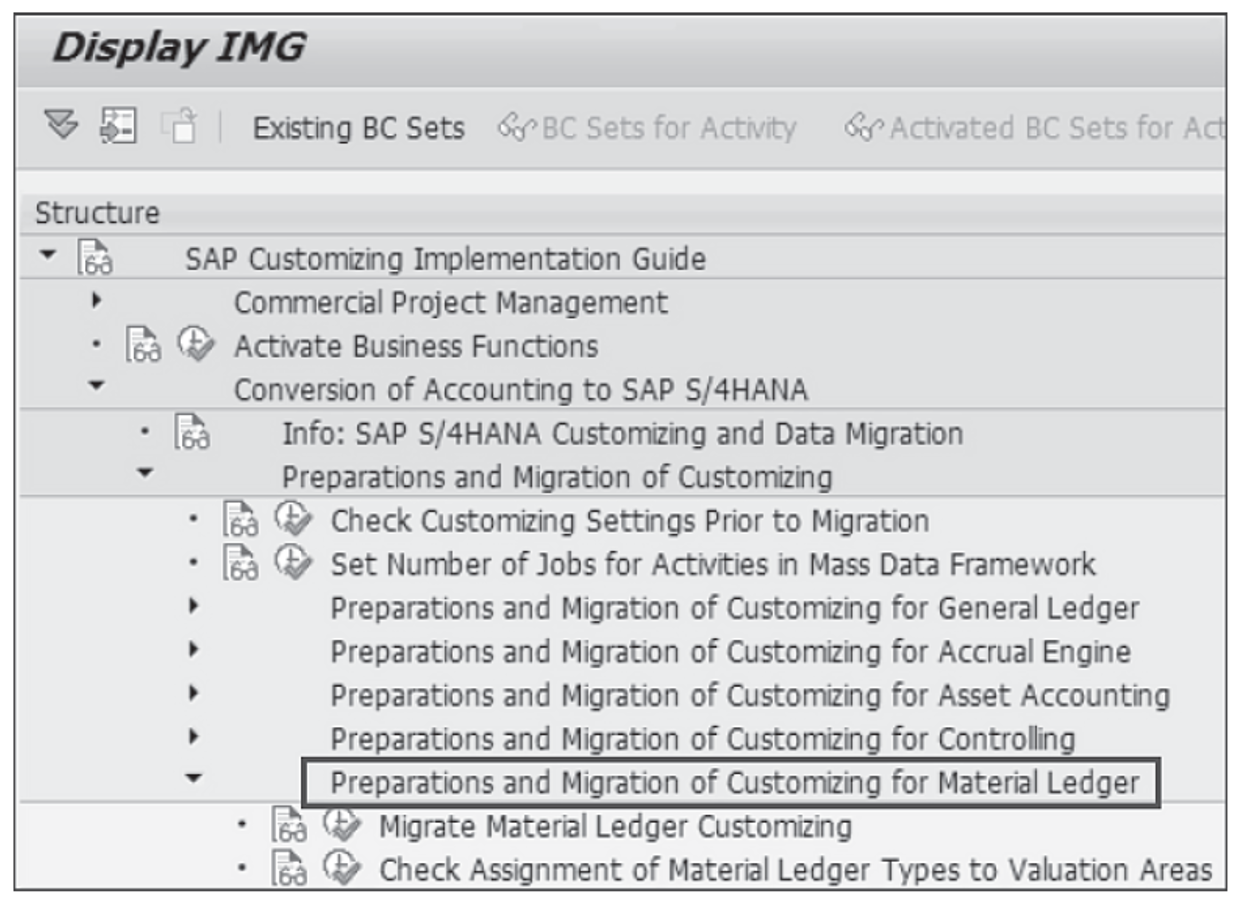 Migrate Material Ledger Customizing
You need to first execute the migration in test mode and check that no errors are encountered before executing this transaction in update mode. If the transaction is successfully executed, the Customizing settings for the Material Ledger are migrated, as shown in the next figure. This activity needs to be executed even if you're using the Material Ledger in your source system.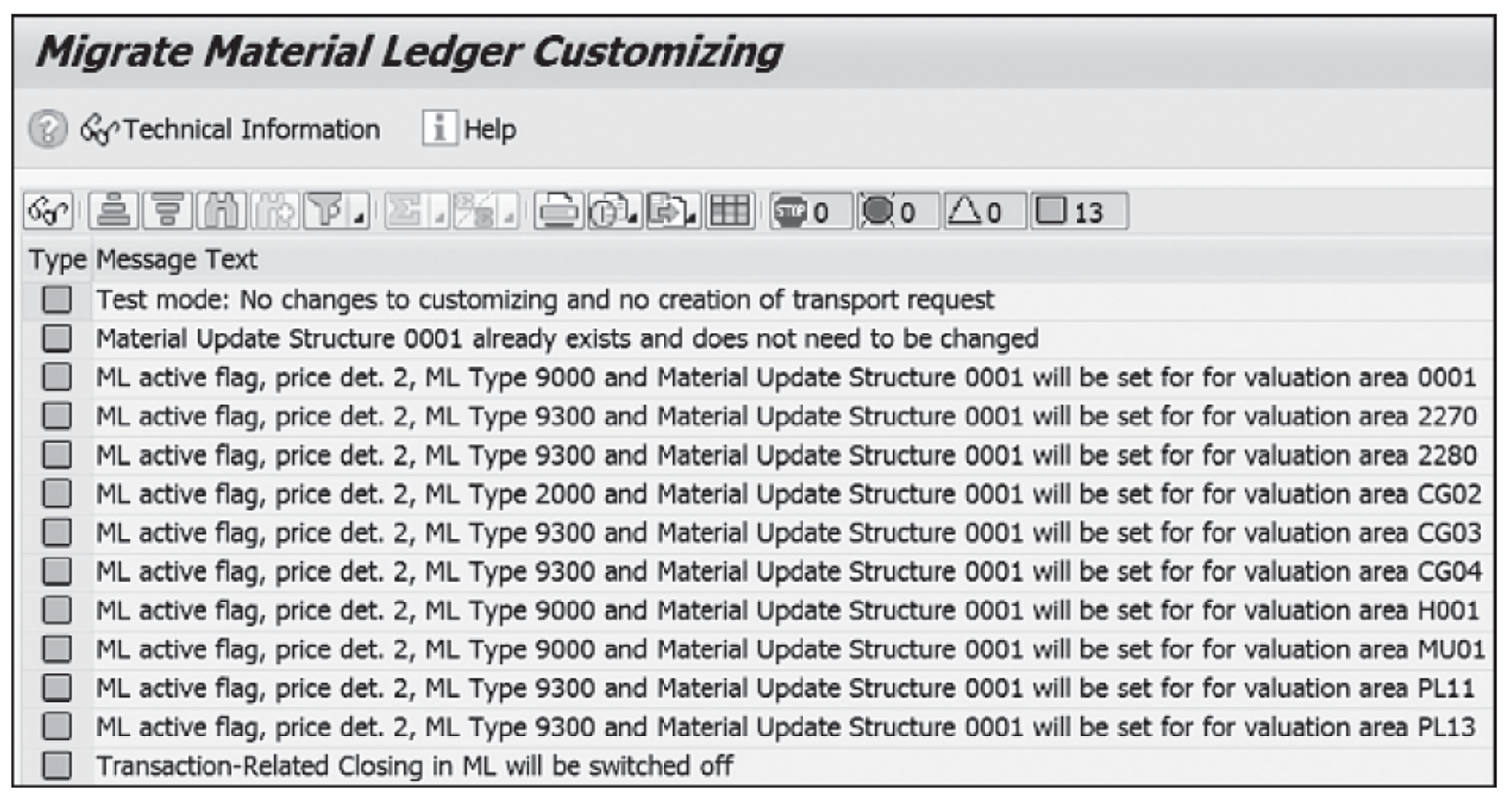 Check Assignment of Material Ledger Types to Valuation Areas
After the Material Ledger has been migrated using the Customizing settings shown previously, the assignment of Material Ledger types to the valuation areas need to be checked (see below).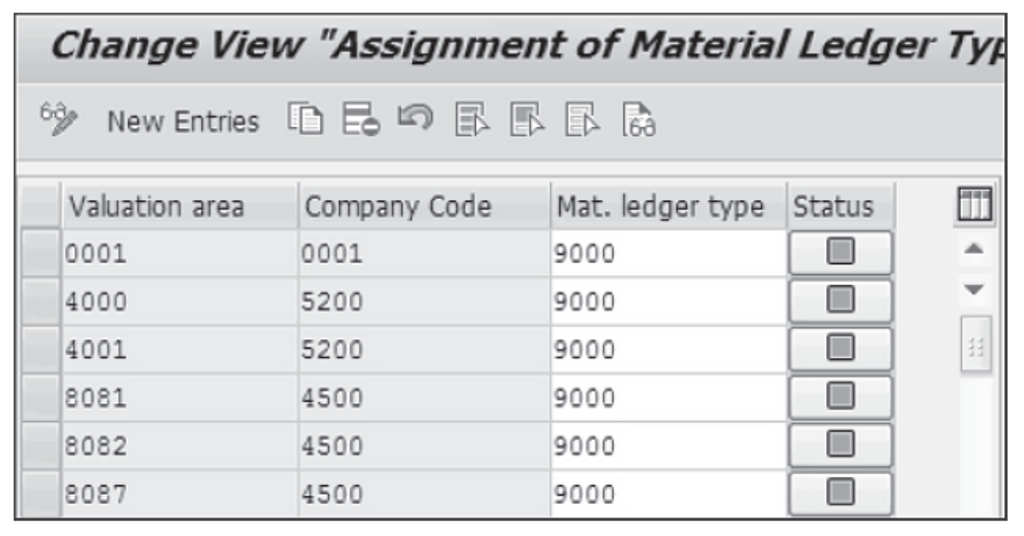 9
One of the prerequisites is to maintain the same value of Material Ledger type for all the valuation areas assigned to the same company code.
If there is a requirement to change the currency types for a Material Ledger type, it can be carried out in the Customizing menu by choosing SAP Customizing Implementation Guide > Controlling > Product Cost Controlling > Actual Costing/Material Ledger > Assign Currency Types and Define Material Ledger Types, as shown below.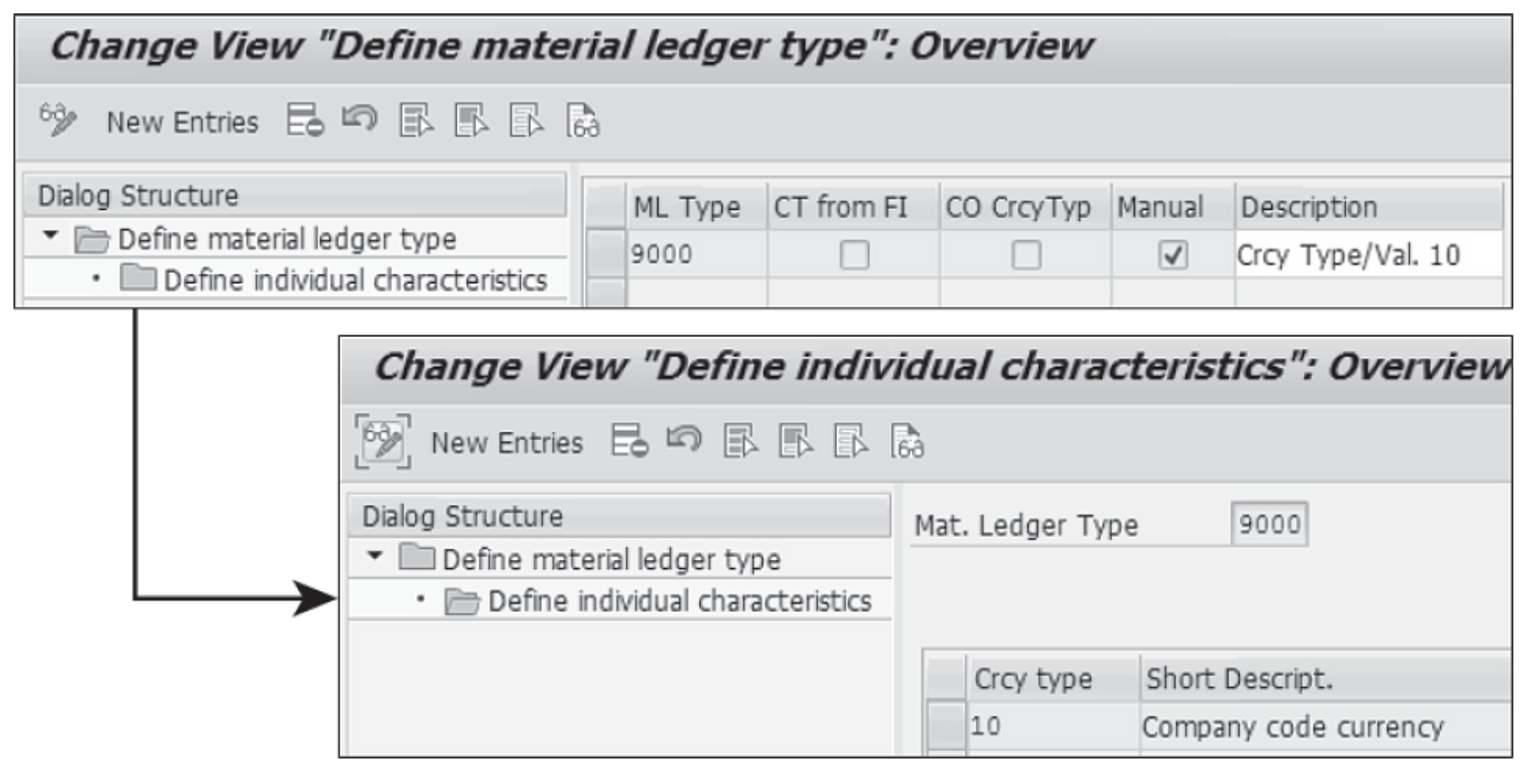 The settings integrating the currencies, currency types, and Material Ledger types can't be changed in the production system, thus a careful inspection must be done to ensure the settings are correct based on the business requirement.
Conclusion
Material Ledger migration is required even if you've been using the Material Ledger in the source system from which the data is migrated to SAP S/4HANA Finance. After reading this blog post, you should now understand and be able to perform the Customizing for migrating the Material Ledger.
Editor's note: This post has been adapted from a section of the book Implementing SAP S/4HANA Finance: System Conversion Guide by Anup Maheshwari.