Reports in funds management, like in many other SAP modules, focus on providing the view on master data defined in the system and giving analytical tools for reviewing the documents and the figures related to budget management.
While we won't cover every available report in detail in this blog post, we will provide a few examples so that you have a grasp of how reporting works in funds management.
Here's an example of a typical master data report, which displays fund centers, accessed via Transaction S_KI4_38000038. As shown, you can select master data by all the attributes which were introduced, when fund center was created.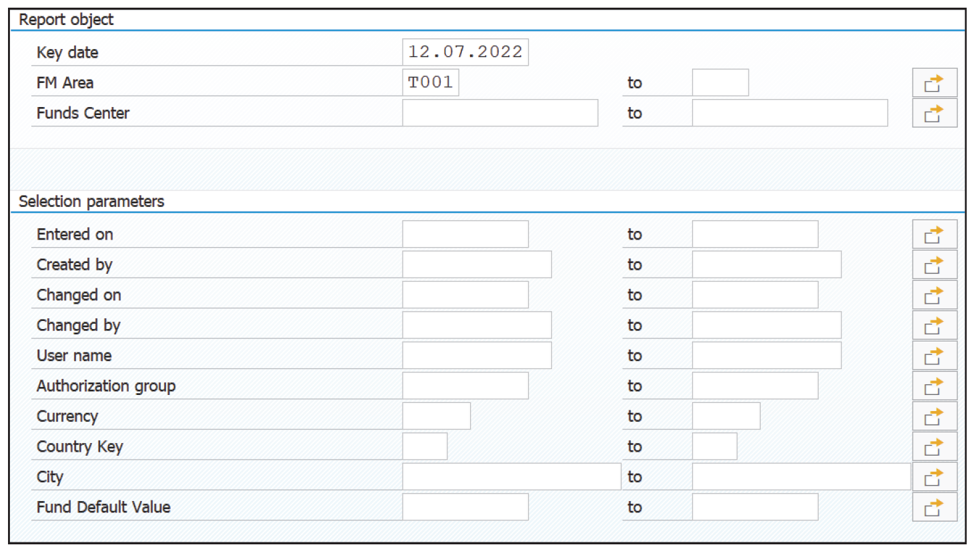 The same approach will apply for all other funds management account assignment elements. Note that if you use SAP Fiori apps, master data can be seen through the same app used for maintenance of the relevant object, e.g., for funded programs, you use the Manage Funded Programs app.
Reports that provide figures about the budget and budget consumption are based on selection by funds management account assignment, as seen in one of the most funds management popular reports, launched via Transaction FMRP_RW_BUDCON, which gives overview on budget consumption. As shown below, the report works on the basis of budget category—payment or commitment—which is the case in most of the reports within
funds management.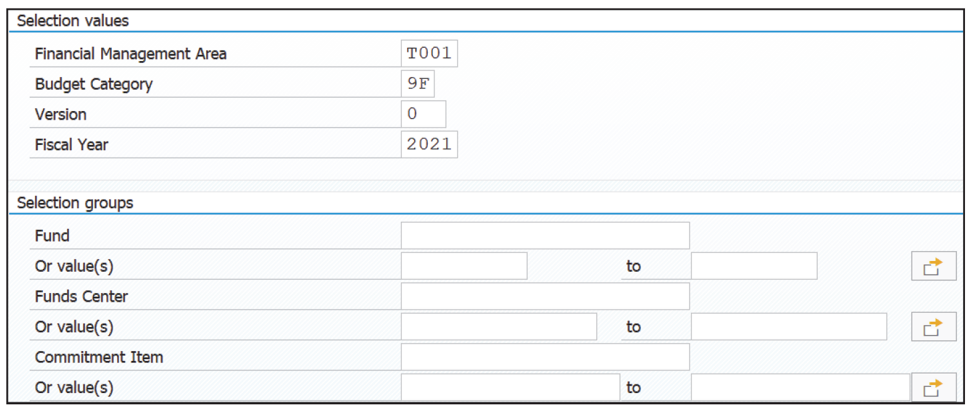 Note that as in other SAP components, you can use the report painter and report writer functionalities to build your own report in fund management module. The report library to use for this purpose is 4FM.
When it comes to reports available in SAP Fiori there are several apps available, namely My Budget Alerts and My Budget Overview. These apps, and their derivatives, accessible with a drill-down functionality, will provide you the necessary tools to monitor the budget consumption. Their working principle is the same as for the reports available in SAP ERP.
Note: Transparency of budget availability figures is highly dependent on the strategy you've defined for deriving AVC control objects when customizing AVC ledgers. Sophisticated business rules to derive the correct control object could come at the expense of less clarity in the reports, which give an overview of budget consumption.
Editor's note: This post has been adapted from a section of the book Funds Management for the Public Sector with SAP: Configuration and Use by Eli Klovski.