Editor's note: landscape transformation is no longer recommended by SAP and can only be accessed by purchasing SAP services.
Landscape transformation refers to an SAP S/4HANA migration scenario in which various SAP ERP systems are integrated into a shared SAP S/4HANA system.

You might choose a landscape transformation to benefit the most from SAP S/4HANA's real-time data processing: Only if all data is kept in one database can the system use this data with highest efficiency. Another benefit is that data no longer needs to be replicated. SAP S/4HANA's efficient compression algorithms and its high speed can handle the volume of data that previously would have been spread out to multiple traditional systems.
The landscape transformation process consists of two subprojects. In the first part, the master system is prepared. The master system is either a new implementation of an SAP S/4HANA system or a system conversion. The latter scenario is implemented if the landscape contains an SAP ERP system that can be used as the basis for the other systems. The configuration and process specifications should be optimized and up-to-date in this system.
After you've implemented an SAP S/4HANA master system, you still need to transfer the data from your other systems in the landscape to this system. First, determine the required data extraction method. The figure below illustrates common methods: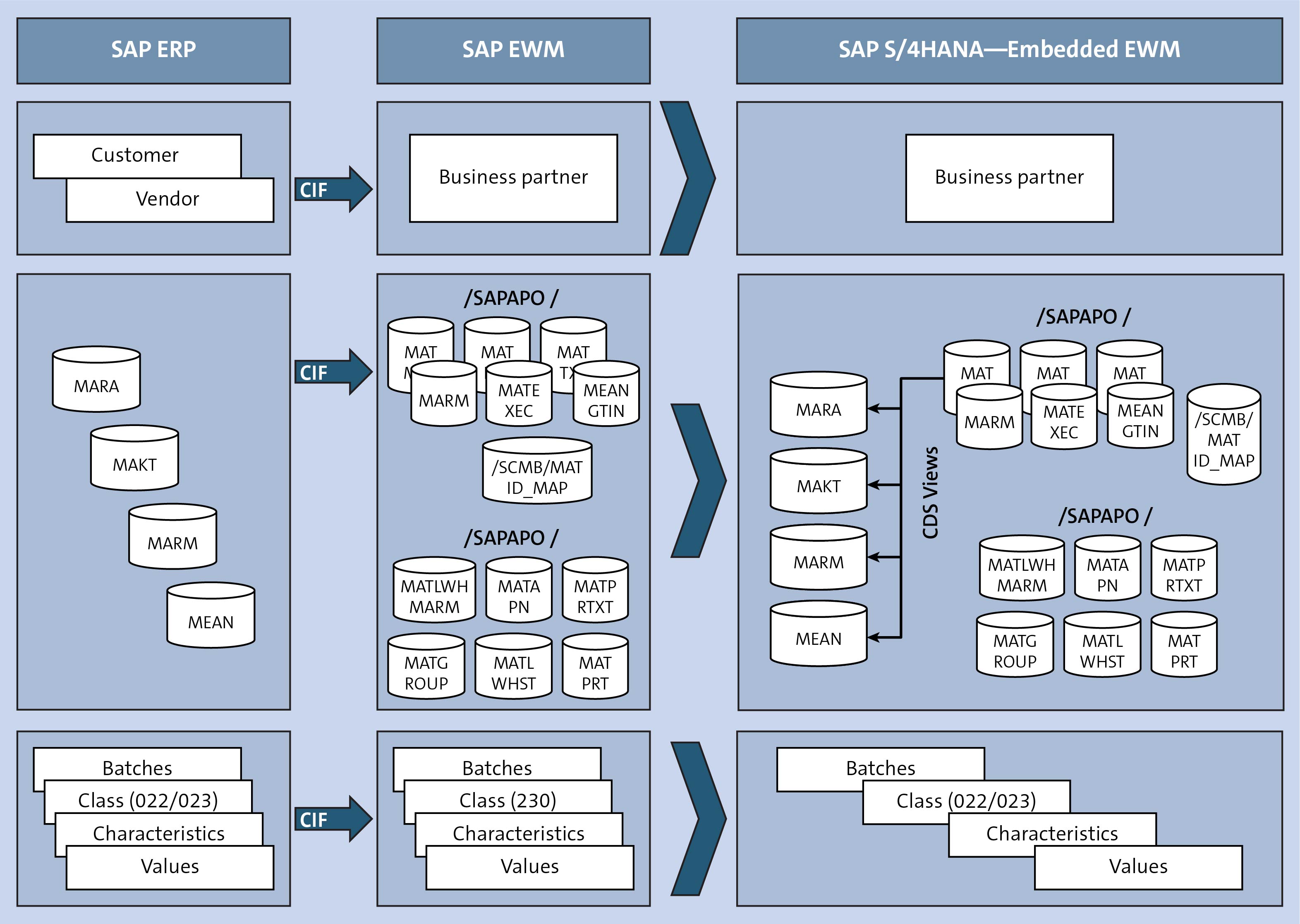 Regardless of data extraction method, the data from (several) SAP ERP versions is read and written to the SAP S/4HANA system. In this process, this data will need to be translated into the new SAP S/4HANA data model using SAP Landscape Transformation (SLT). However, you cannot use SLT for continuous data replication, just for one-time data transfers only, as in this scenario. SAP has equipped SLT with the right conversion logic for the new SAP S/4HANA data model.
Landscape transformations are also possible for non-SAP systems if you are willing to accept some constraints. In this case, however, you should consider using SAP Data Services as described in the new implementation scenario. The specific tool you use depends on your individual situation.
The individual realizations in a landscape transformation are highly specialized projects. In addition to the technical support, SAP and other service providers can offer specialized consulting and implementation services for these scenarios.
A landscape transformation is only one possible migration scenario. Find out which one works the best for your situation before starting your migration project to SAP S/4HANA.
Editor's note: This post has been adapted from a section of the book Migrating to SAP S/4HANA by Frank Densborn, Frank Finkbohner, Jochen Freudenberg, Kim Mathäß, and Frank Wagner.