Recently, SAP introduced a new generative AI tool called Joule. But what is this SAP hype surrounding Joule, and what does it do?
What Is Joule?
Joule is a new and exciting generative AI assistant that intelligently changes how we interact with SAP's systems and applications. Joule was developed with a focus on simplifying and streamlining tasks through various touchpoints. By providing users with intelligent insights, custom-tailored outcomes, and a personalized SAP experience, users can get better control over the decision making process. When Joule was developed, SAP emphasized data privacy and data quality, making it safer than other generative AI applications on the market.
You may be wondering if Joule is an acronym for something, like how SAP BTP stands for SAP Business Technology Platform. No, it's not! To give you a little history on how SAP came up with the Joule name, it named the digital assistant after renowned 19th-century English brewer, physicist, and mathematician James Prescott Joule. He was famous for many things, such as the first law of thermodynamics, magnetostriction, the Joule cycle, Joule expansion, Joule's first and second laws, and even a few other breakthroughs.
Additionally, the Joule name is fitting as the SAP user community expends less energy (or joules) leveraging the copilot to improve efficiency.
How Does Joule Work?
Similar to other AI assistants, you'll be able to communicate with Joule using native languages and chat. You can ask it questions like: "What table is a purchase order in? How many sales orders were created last month? Has invoice 7XXXXXX been paid yet?" In response, Joule will intelligently provide you with accurate technical and business process related information.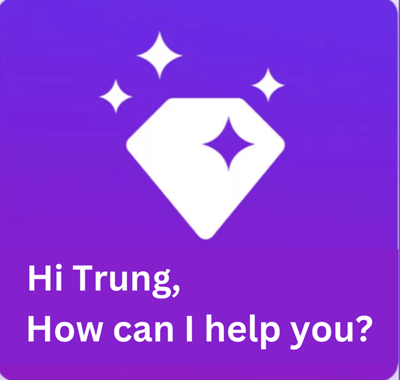 What Makes Joule Different?
Other AI tools already exist for generative AI, such as ChatGPT. How will Joule differentiate itself and become the de facto standard? The compelling fact is that Joule is an SAP solution falling under SAP BTP's AI cloud. Therefore, Joule is an advantage for SAP users because it was built with SAP S/4HANA and SAP BTP applications in mind. Knowing and understanding the system landscape and its global users is an integral component of Joule in comparison to other generative AI solutions out there today.
The data pool reads from reams of analyzed, anonymized, and secure data fed by 28,000 global SAP customers, including 300 million SAP users. In addition, SAP's Joule technology was developed in partnership with tech giants IBM, Google, and Microsoft.
Lastly, as with any generative AI tool, Joule only gets better over time, as the global SAP user community provides the key information that feeds Joule. This will inevitably become the backbone for SAP going forward. Undoubtedly, this is the vision for SAP, where Joule will be the de facto standard for all its SAP products and applications, forever changing the enterprise ERP landscape.
When Will Joule Be Released?
Joule's initial release was for the SAP SuccessFactors platform, distributed through specific global data centers in November of 2023. Subsequently, Joule will be added to SAP Customer Experience, SAP Customer Relationship Management, SAP Ariba, and SAP BTP for SAP Build Process Automation and cockpit. Finally, Joule will be rolled out to SAP S/4HANA Cloud customers in the first quarter of 2024, with no definitive date set yet. However, some SAP customers will have the opportunity to register to take advantage of Joule on certain applications earlier through the SAP Early Adopter Care Program.
To learn more about Joule, check out the official SAP webpage here.