In SAP Analytics Cloud, the rate table contains the currency conversion factor to convert an amount from denominations of one currency to denominations in another currency.
In this post, let's look at the steps to create a rate table in SAP Analytics Cloud.
Navigate to the Modeler, as shown in the figure below, and go into the Currency Conversions tab (1). On the Currency Conversions tab, click on + to create the currency conversion table (2). On the popup that opens, enter the Name and Description of the new rate table (3). Click the Create button.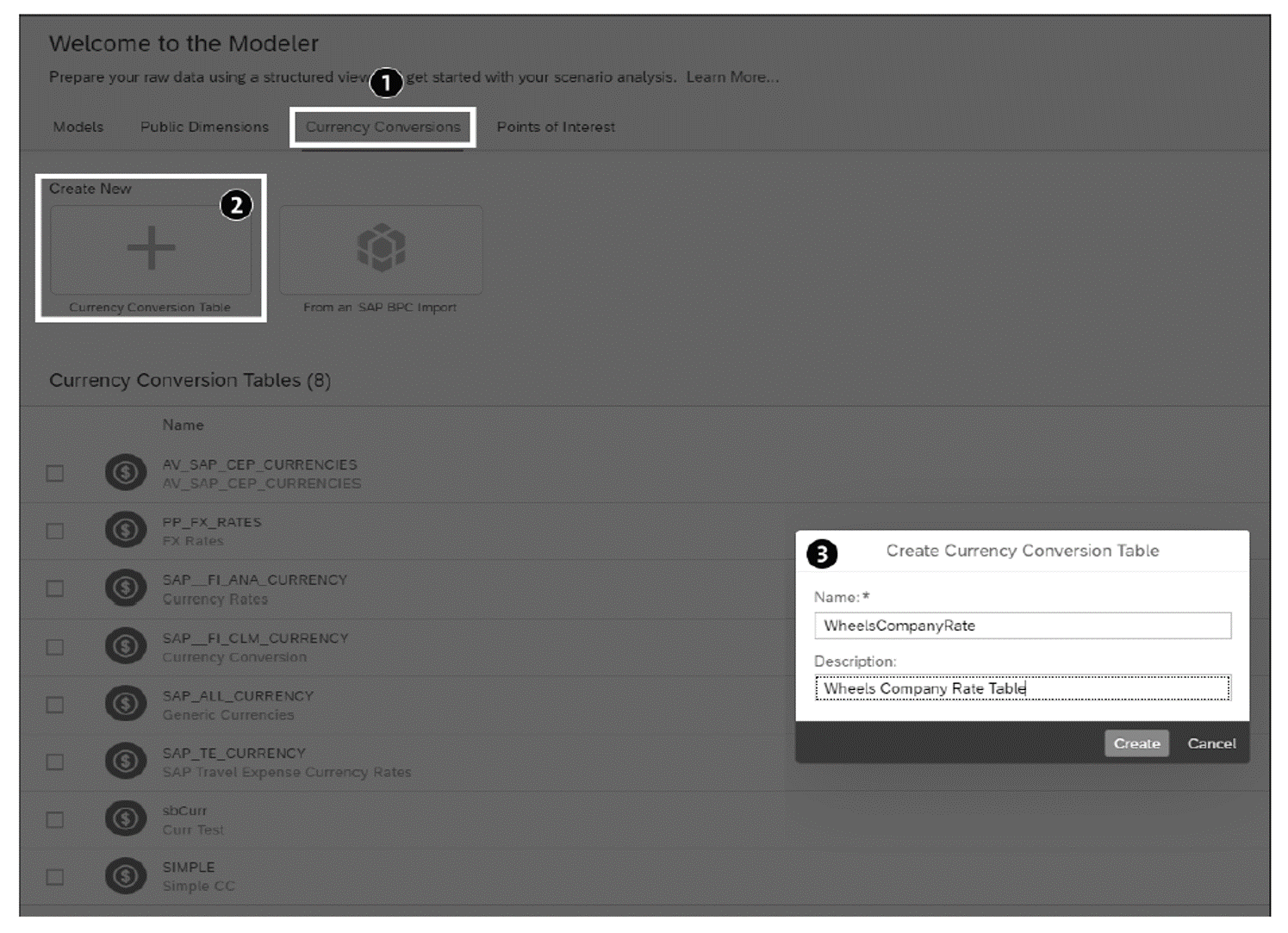 It's also possible to upload the rate table from an SAP Business Planning and Consolidation rate model in a hybrid scenario by choosing From an SAP BPC Import in the Currency Conversions tab.
Once the rate table is created, populate the following fields shown in this figure.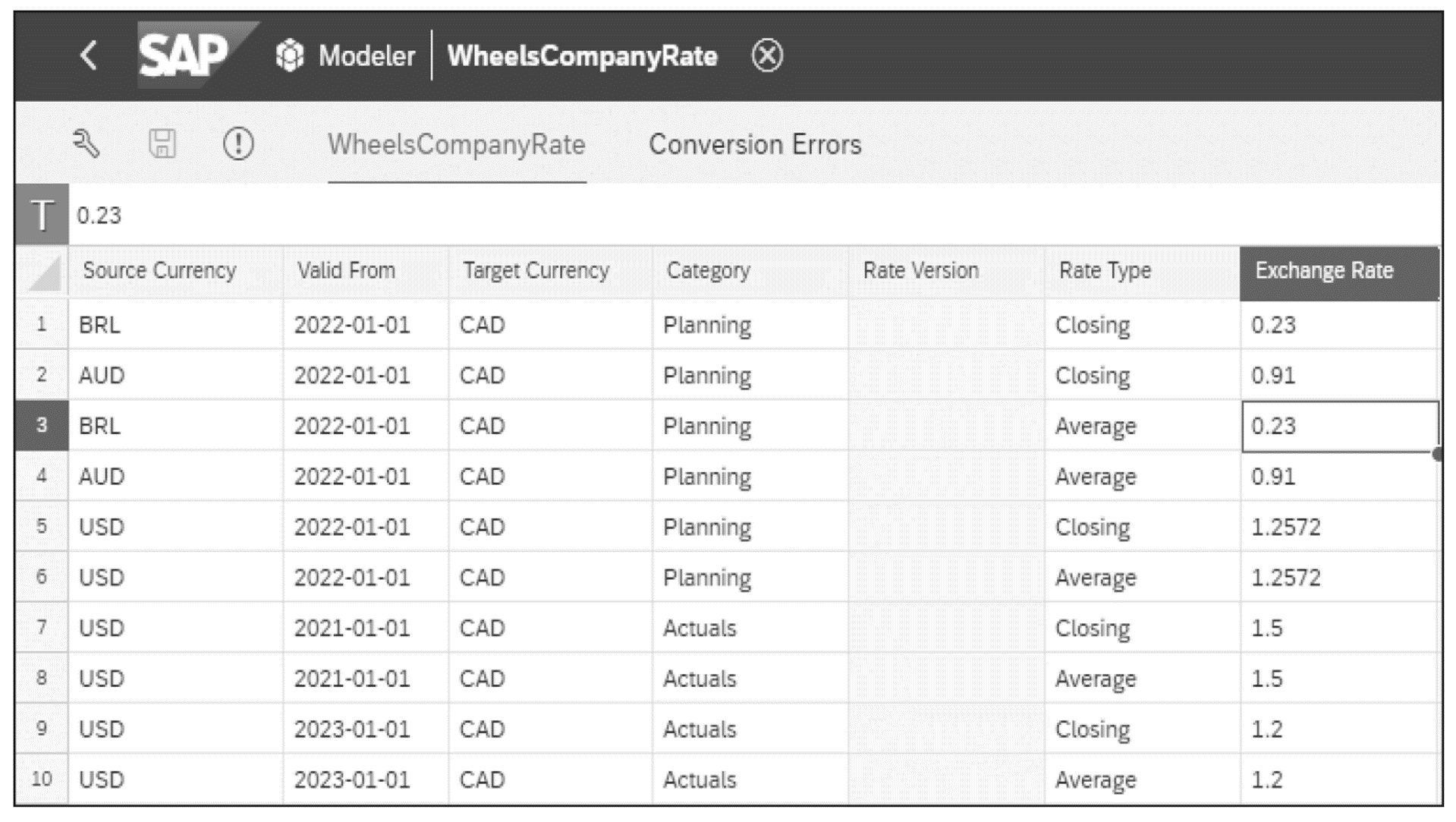 Source Currency

/

Target Currency:

These fields define the source and the target currencies for which the conversion rate is being input.

Valid From:

Defines the date from which the conversion rate mentioned is valid. It's interesting to note here that there is no field that defines the date until which the rate is valid. This means that if only one rate is mentioned for a combination of source and target currencies, category, and rate type, that will be deemed valid for all future years.

Category:

This field gives you the ability to define version-specific exchange rates. If no category is mentioned, the rates are deemed valid for every category.

Rate Version:

This field gives you the flexibility to define different rate versions of exchange rates and view figures in these different rate versions. It's particularly useful in scenarios where you need to take exchange rate fluctuations into consideration when developing plans. There can be multiple rate versions defined for the same category of data.

Rate Type:

This field allows you to define whether the exchange rate is an average for the month or whether it's the month-end rate.
Editor's note: This post has been adapted from a section of the SAP Analytics Cloud: Financial Planning and Analysis by Satwik Das, Marius Berner, Suvir Shahani, and Ankit Harish.