Many roles within an organization play a part in a successful onboarding program. The SAP SuccessFactors Onboarding module allows for various individuals to be participants in the onboarding program.
A program is defined as a group of tasks. During configuration, tasks are created and assigned to these programs based on roles and business rules. Programs are then assigned to participant groups.
The tasks can be tracked both by participants and administrators. Due dates can be set and reminders sent. The figure below shows the participant view of the tasks associated with one onboardee within the Onboarding Dashboard tile.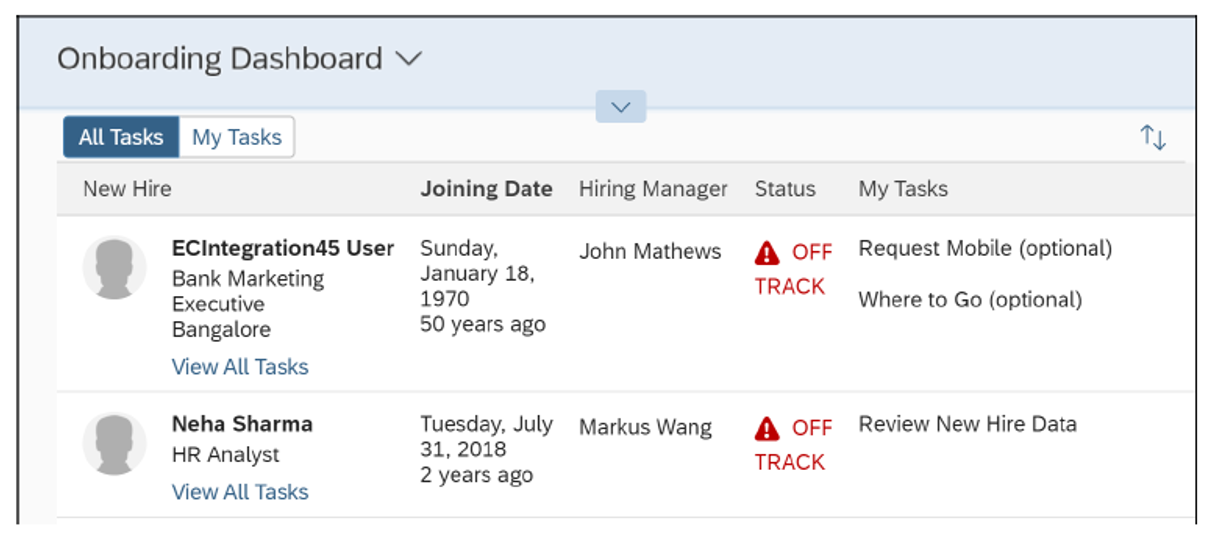 The administrator can set up default content in many of the tasks, or, as outlined below, participants can add their own. In this example meeting items are added into the Schedule Meetings task that is accessed via the Onboarding Dashboard or the To Do tile.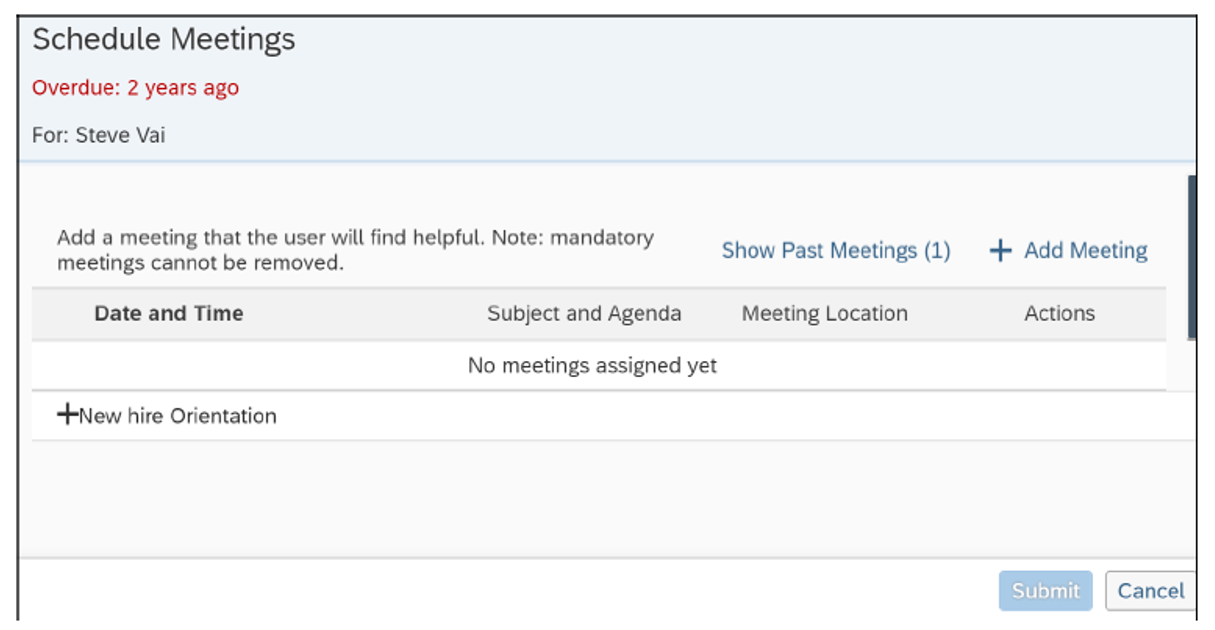 In the example below, useful links are added by a participant. The administrator can configure default links that are displayed for all hires, and the participant can add additional links that are specific to the role or department.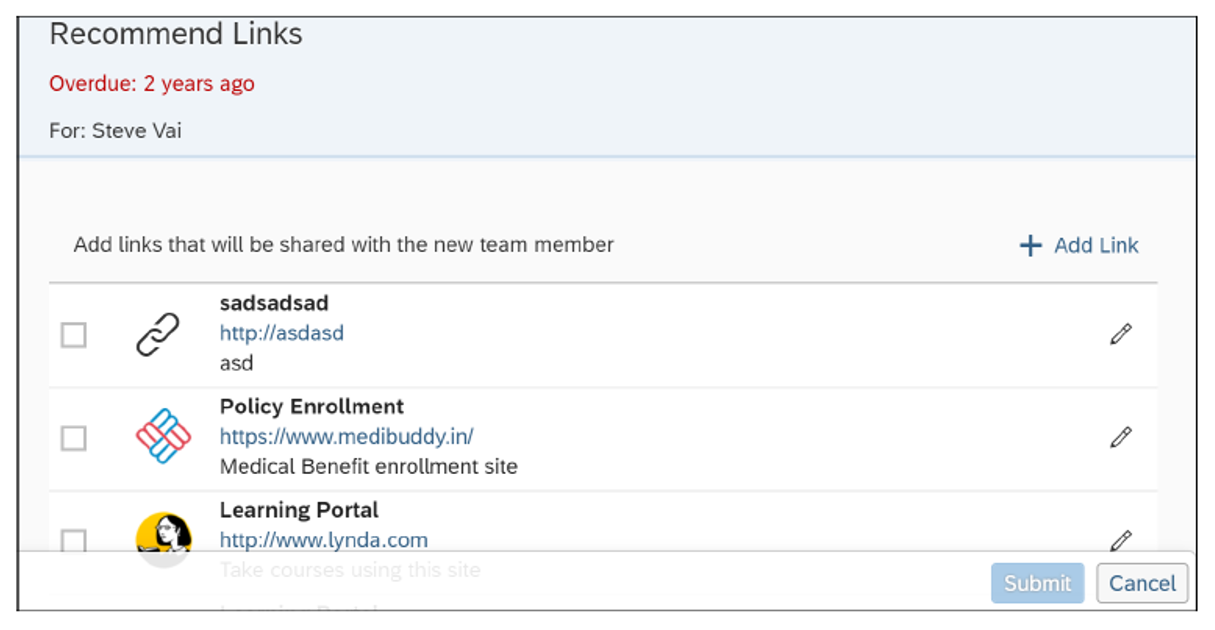 The next figure displays how a participant can type a custom welcome message for the onboardee. While the administrator can craft a default message, it's recommended that the hiring manager personalize the message for an optimal positive experience.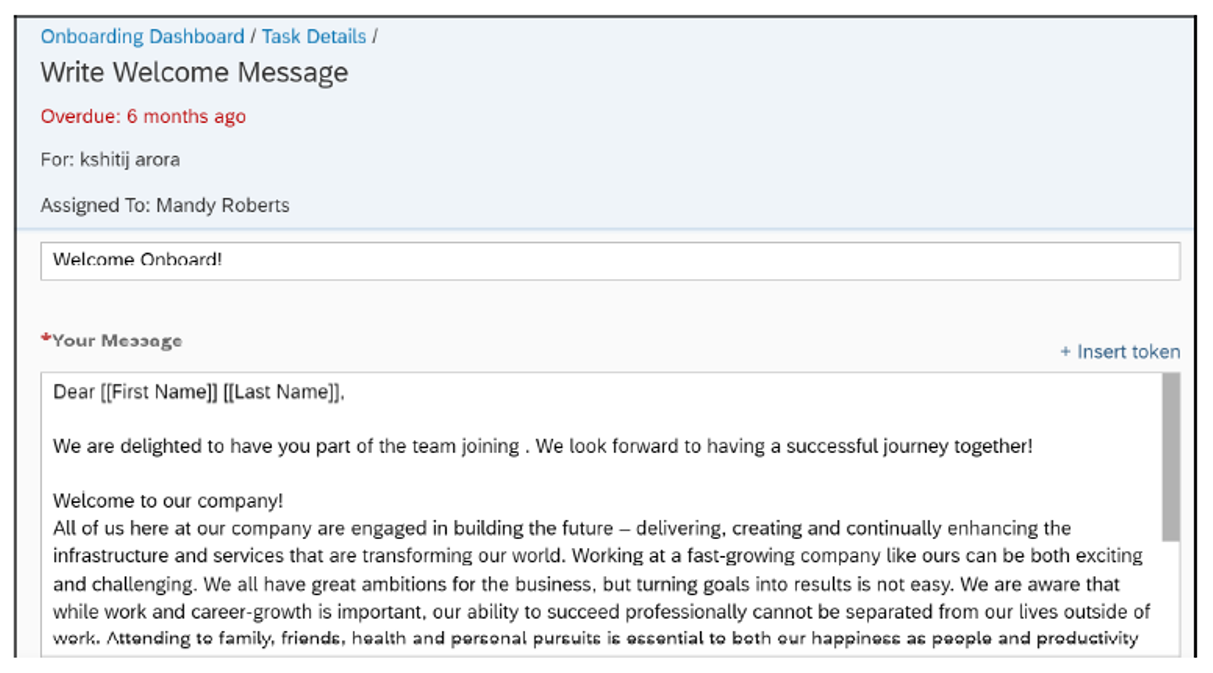 The following figure shows the participant view for adding a buddy. All active users will be available in the search feature, and the participant can add a personal note to the selected buddy so they understand why they have been chosen for the role.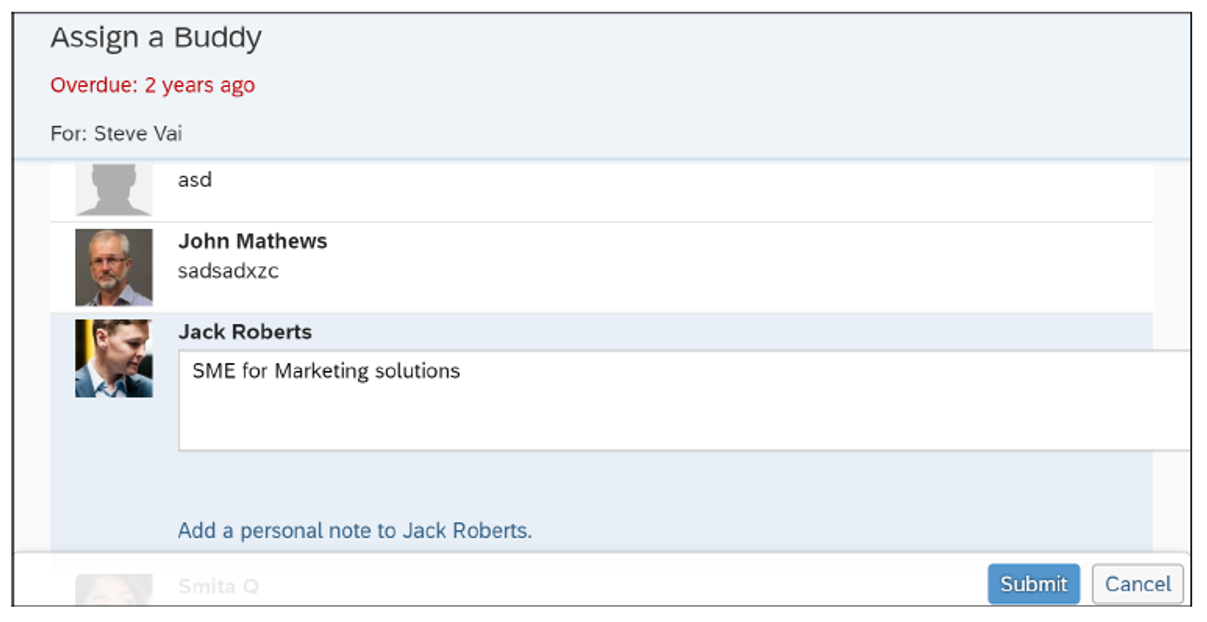 Below illustrates how the participant can add information to help the onboardee prepare for day 1 in the Additional Note section. The administrator can identify lists of things for all onboardees to bring.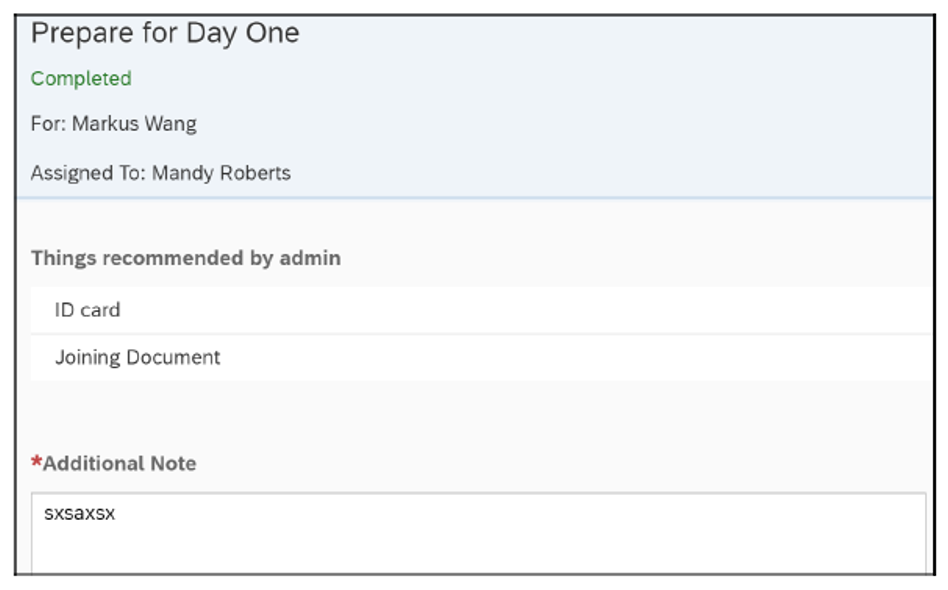 In some cases, there may be a need to track additional tasks that are delivered out of the box from SAP SuccessFactors Onboarding 2.0. In this case, a participant checklist can be created. These tasks don't show up individually on a to-do list but rather are aggregated. The final figure shows the Checklist that can be accessed as a participant task from the dashboard. The administrator can add default tasks that can be displayed for all new hires, and the assigned participant can add additional tasks to track for each hire.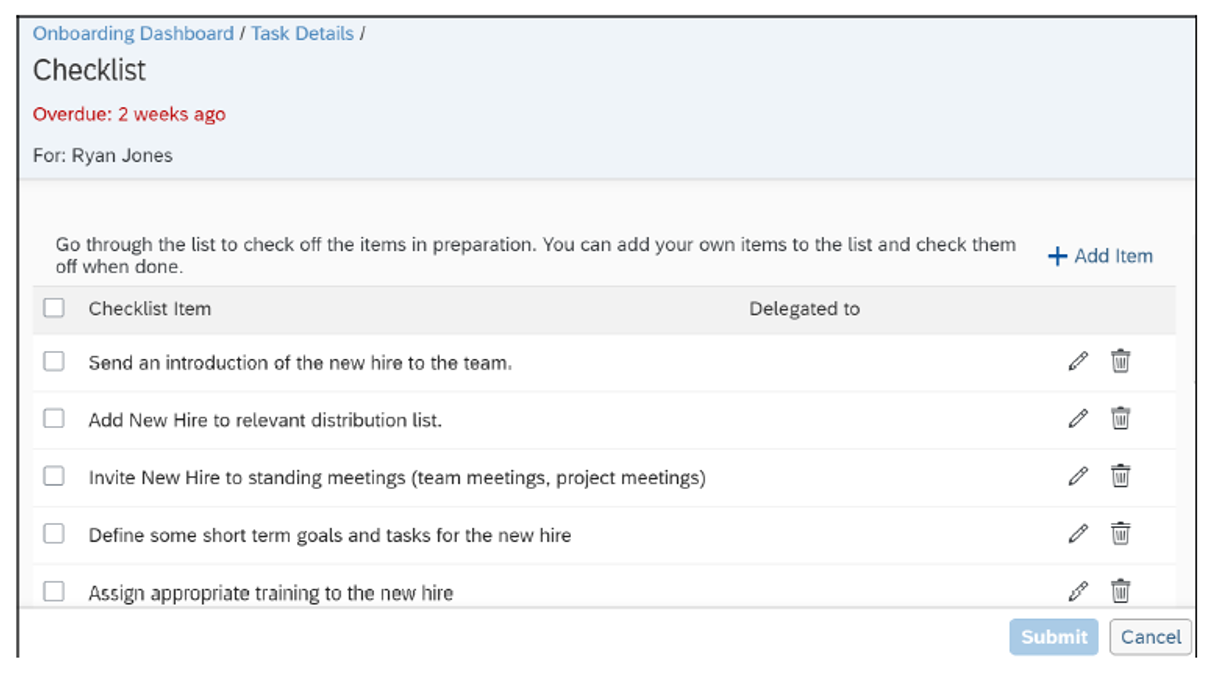 Editor's note: This post has been adapted from a section of the e-book Introducing SAP SuccessFactors Onboarding 2.0 by Shelly Lynn Efrosinis.