Let's discuss how period-end close has been heavily simplified by SAP S/4HANA Finance. First we'll look at how a period-end schedule could look in SAP ERP to calculate current project margin reporting.
As you can see in the figure below, traditional customer project analysis could require multiple period-end steps, including user interaction and batch jobs. The steps depend, of course, on the system setup and applied processes. For example, it was necessary to transfer the data between the accounting applications by settlement (revenue recognition data to general ledger and profitability analysis) or to transfer data to the business warehouse for flexible high-performance reporting.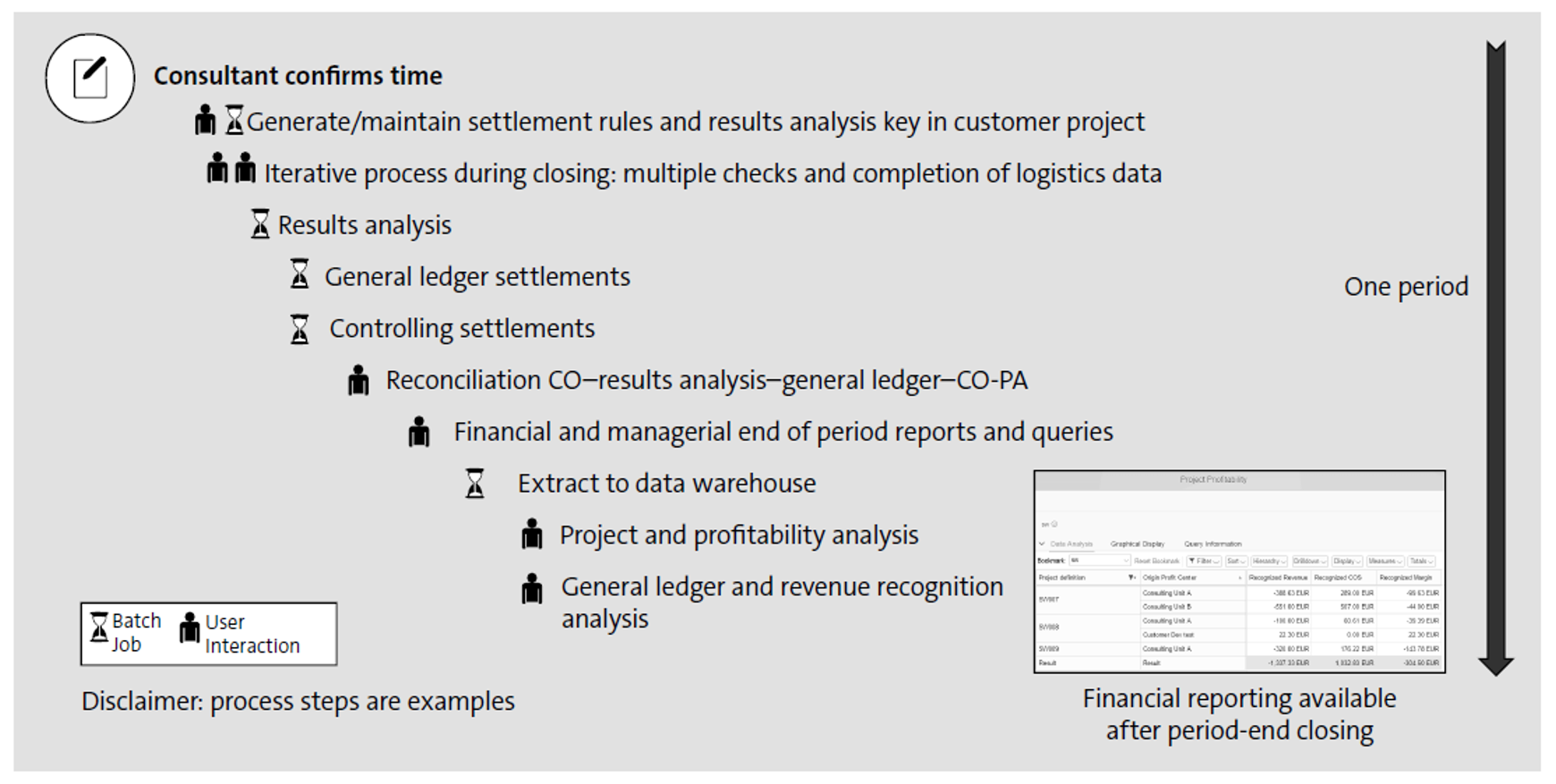 In SAP S/4HANA Cloud, these steps are obsolete. The time confirmation—and every other posting on the customer project—leads immediately to even enriched reporting, as shown here.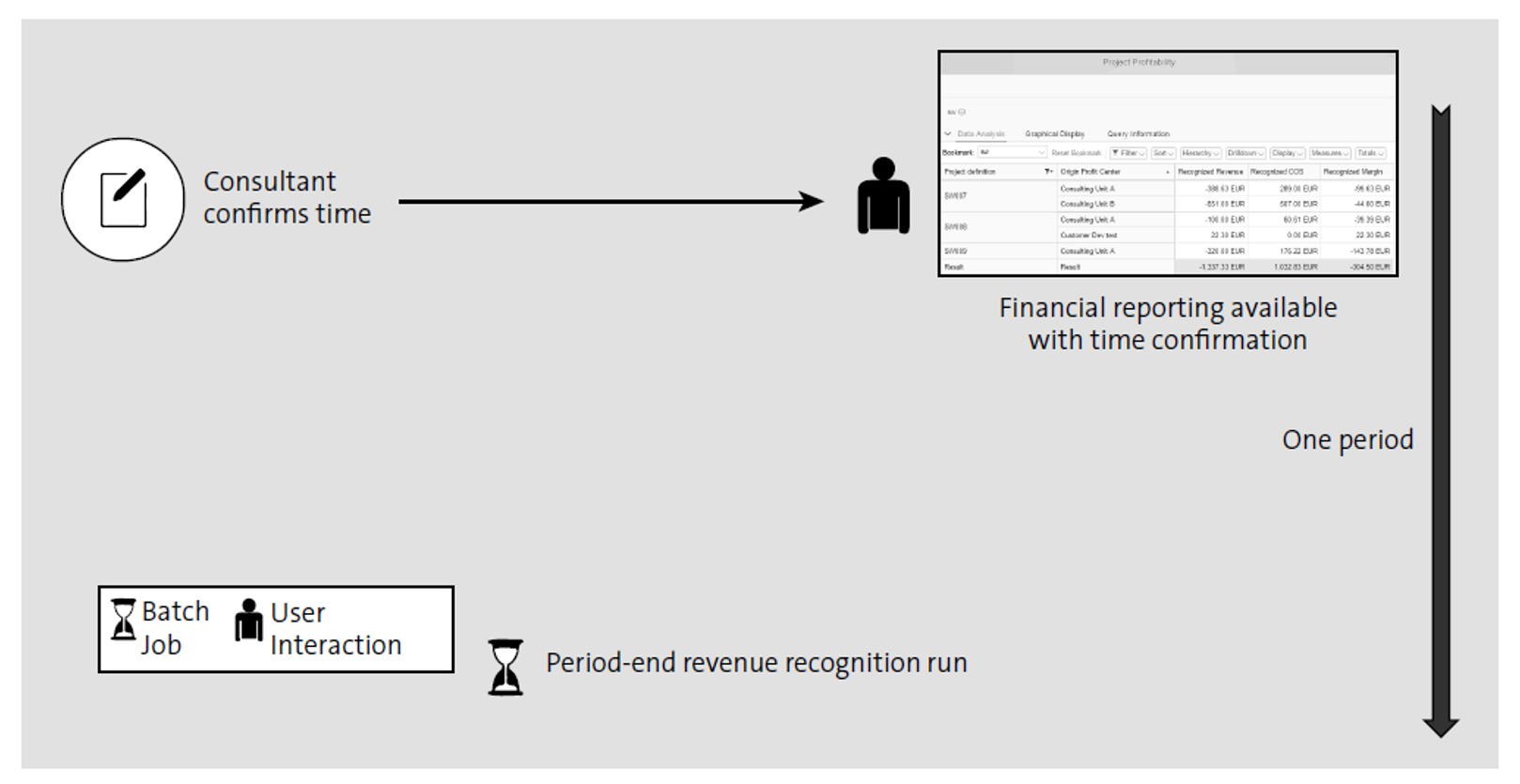 The realized revenue is posted based on the cost posting transaction on the customer project, which allows for current margin reporting for the customer project. In addition, the market segment attributes in the Universal Journal allow for immediate margin reporting for the market segment. Real-time profitability reporting is possible independent of period-end closing activities.
Only one step is necessary at period-end: a revenue recognition run takes events into account that didn't lead to postings during the period (e.g., manual maintenance of estimation to complete (ETC)/POC, project status change, and sales price condition change).
Let's walk through what has been simplified:
A settlement in the sense of providing market segment reporting is obsolete because the general ledger line item already includes profitability attributes.

A settlement of revenue recognition data to the general ledger is obsolete because event-based revenue recognition already posts in the Universal Journal.

Because all data is stored in the Universal Journal, there is no reconciliation effort between different data sources, such as P&L, revenue recognition data, and profitability reporting.

Thanks to SAP HANA, reporting on the general ledger line items is possible, so you can also get reports on all the provided attributes stored in the Universal Journal.

Therefore, there is no need to transfer data to a data warehouse or build any aggregated data.

Traceability has been increased, especially for revenue recognition postings, which helps speed up auditing.

Additional information can be provided in the financials statement for the general ledger account, which simplifies follow-up activities.
With SAP S/4HANA Finance, period-end close is much simpler than it has been in the past. This post gave you a quick snapshot at how this is achieved.
Editor's note: This post has been adapted from a section of the book Financial Accounting with SAP S/4HANA: Business User Guide by Jonas Tritschler, Stefan Walz, Reinhard Rupp, and Nertila Mucka.